When first run offers for an advertiser, both of them need to start a test to prevent abnormal situations such as wasted clicks or rejected conversions.
The following will introduce how to test with advertisers and see the test result.
After creating the offer, click on Offers---->the offer you want to test---->offer details page, click on the √ on the right of the top.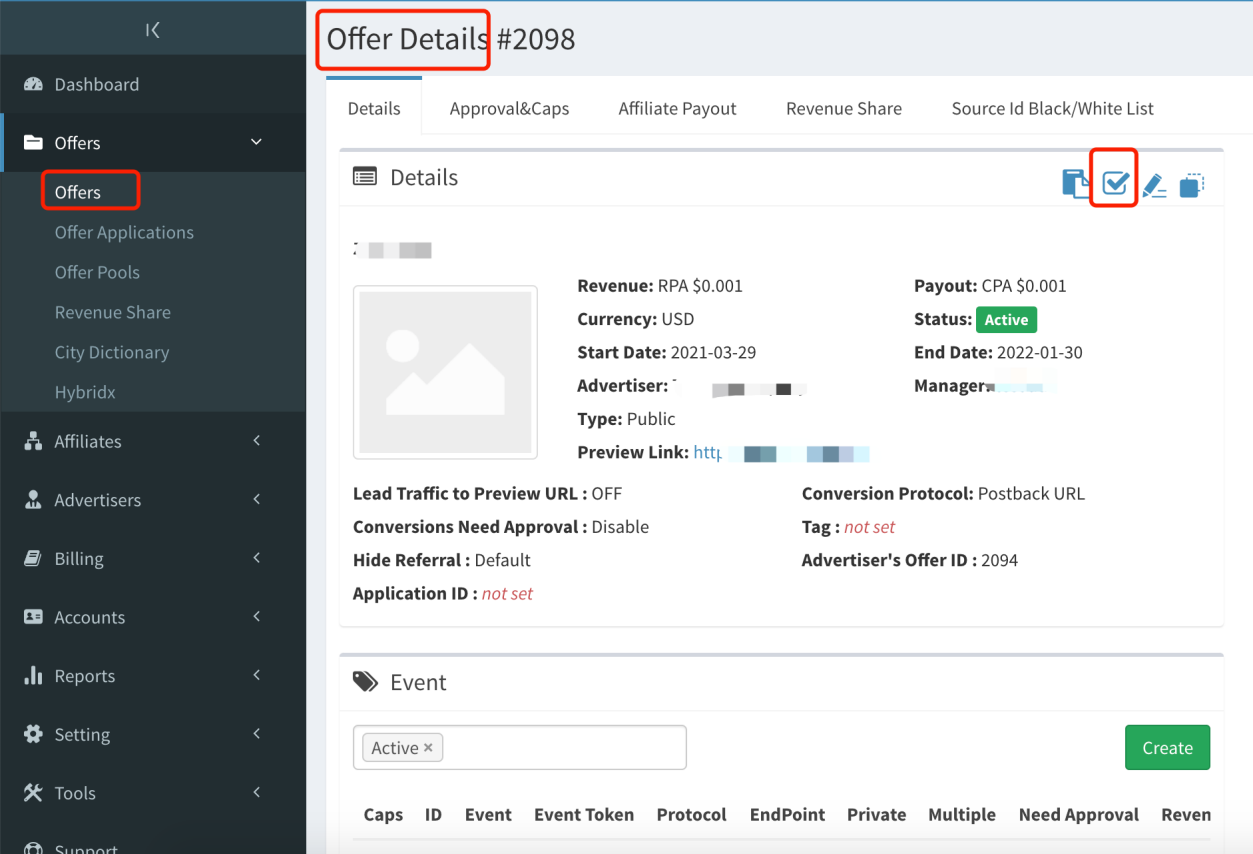 Copy the Test Link and send it to your advertiser.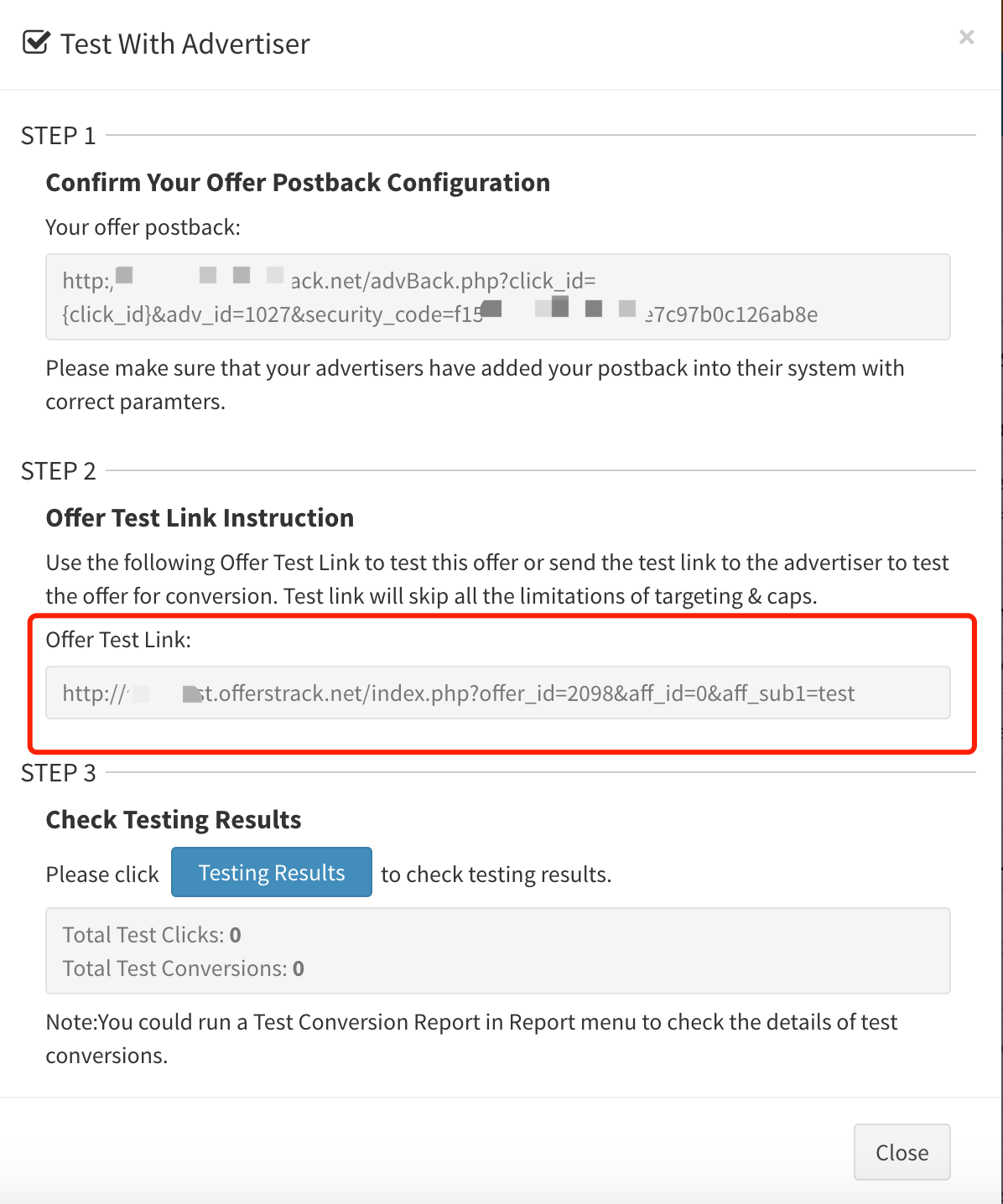 Wait for the advertiser to test.

Check the test result.
Result is showed in test page.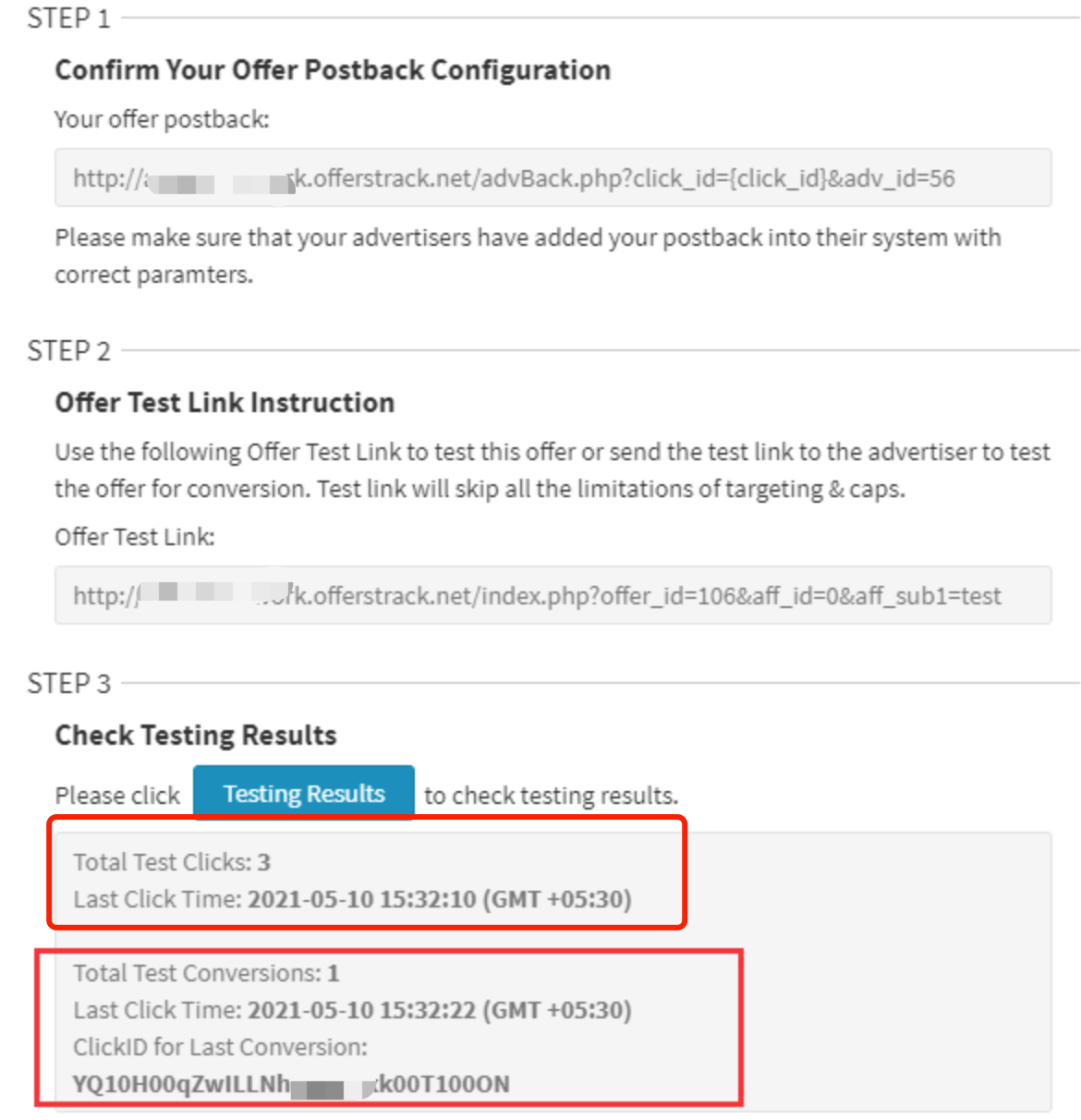 Explanation of test result fields:
(1) Total Test Clicks: Refers to the number of clicks we received from the Test Link and the time of the last click;
(2) Total Test Conversions: refers to the number of conversions we received from the test and the time of the last conversion;
(3) Click ID for Last Conversion: refers to the Click ID parameter value that we received from the last conversion.
Result is also showed in Report---->Test Conversion Report.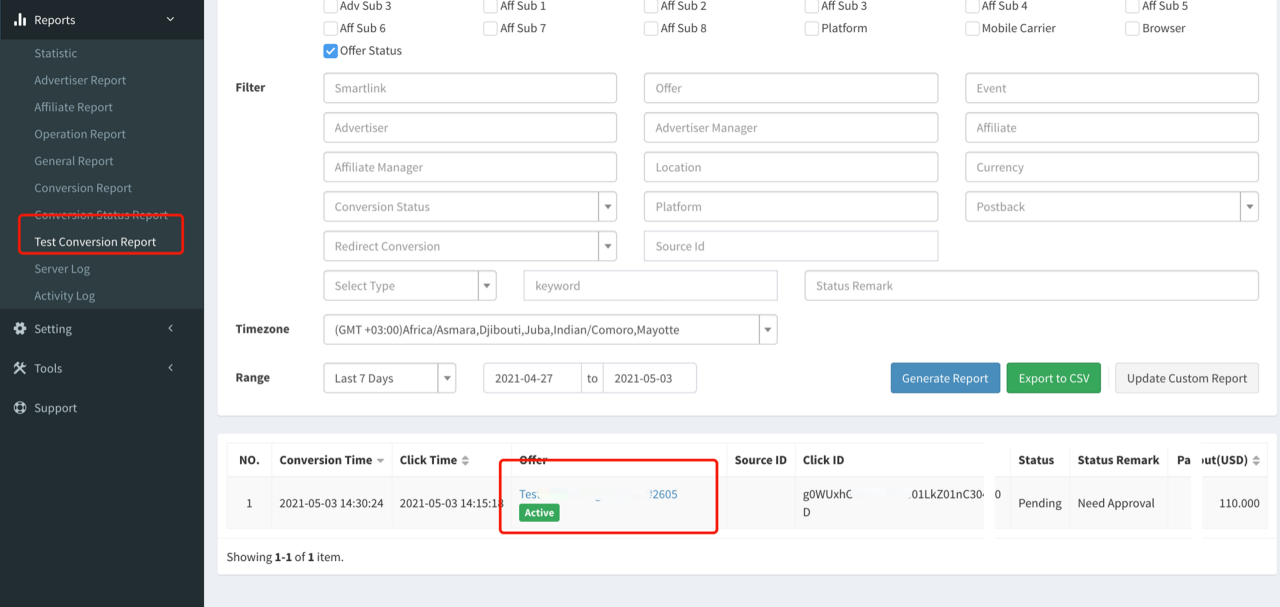 In Test Conversion Report, the result information is more detailed.