Digital marketing is a competitive world full of newly sprouted things. A recognized representative is TikTok, the fastest-growing social media platform of all time. The short video app has gained tremendous popularity since its launch and now enjoys 800 million active users worldwide.
Tiktok has drawn a wide range of marketer's attention with its popularity and influence among young people. There are several ways for them to market on TikTok. They can start a branded channel to upload videos, or collaborate with influencers, or run TikTok advertising.
One of its great features is live streaming. Today we'd like to go through how to go live on TikTok as well as some tips to grow your business with TikTok.
Social media live streaming has become a new trend for digital marketing. Just like Facebook Live, Instagram Live, and others, TikTok also provides live stream options for virtual communication.
Going live on TikTok is a great way to draw your audience's attention and engage your followers in real-time. You can broadcast live and talk to them through the comments.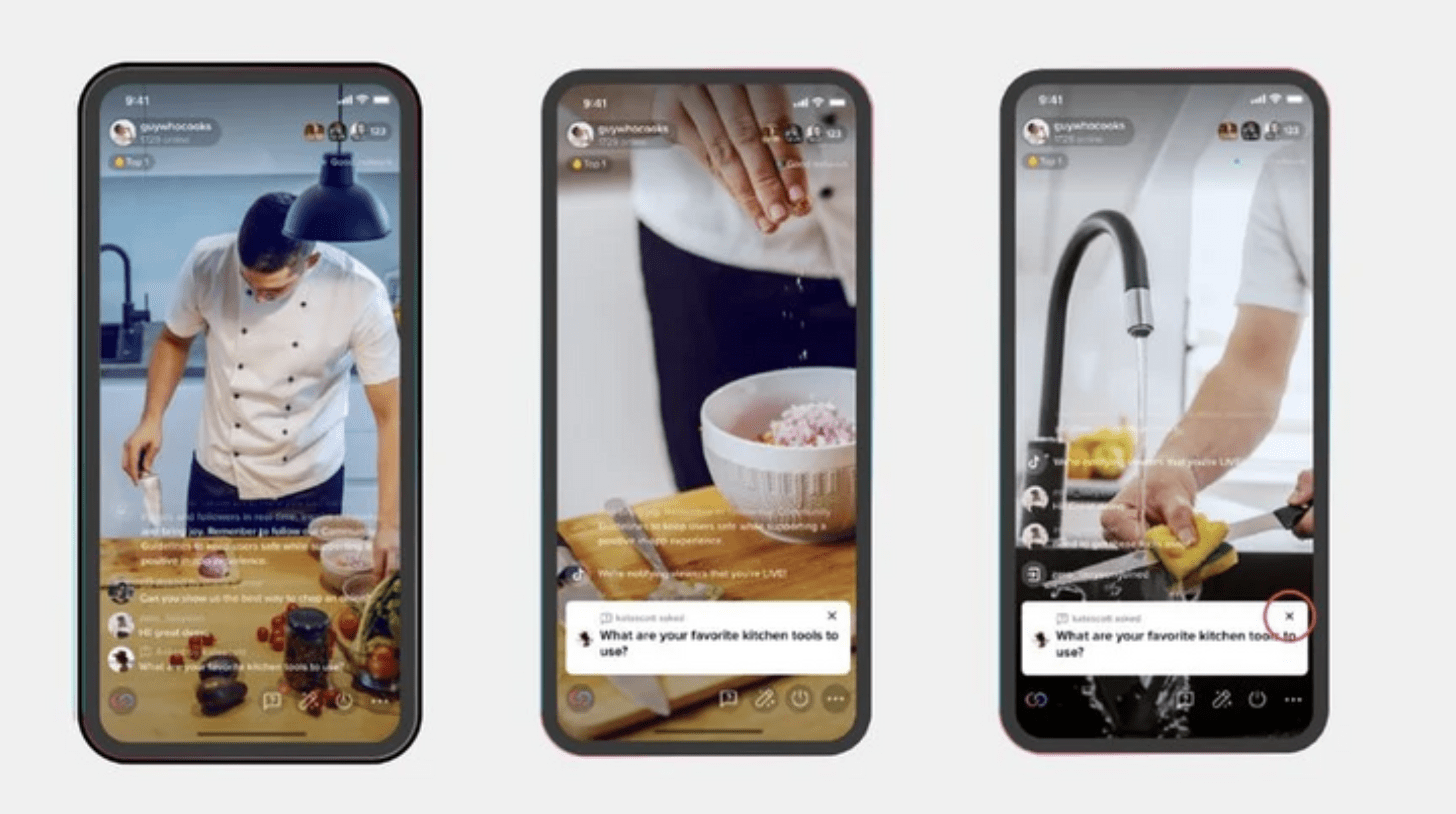 TikTok live isn't available for everyone, especially when you are new to TikTok. If you don't see the "LIVE" option after hitting the plus button and swiping left, there is a chance that you are just not qualified to broadcast live yet.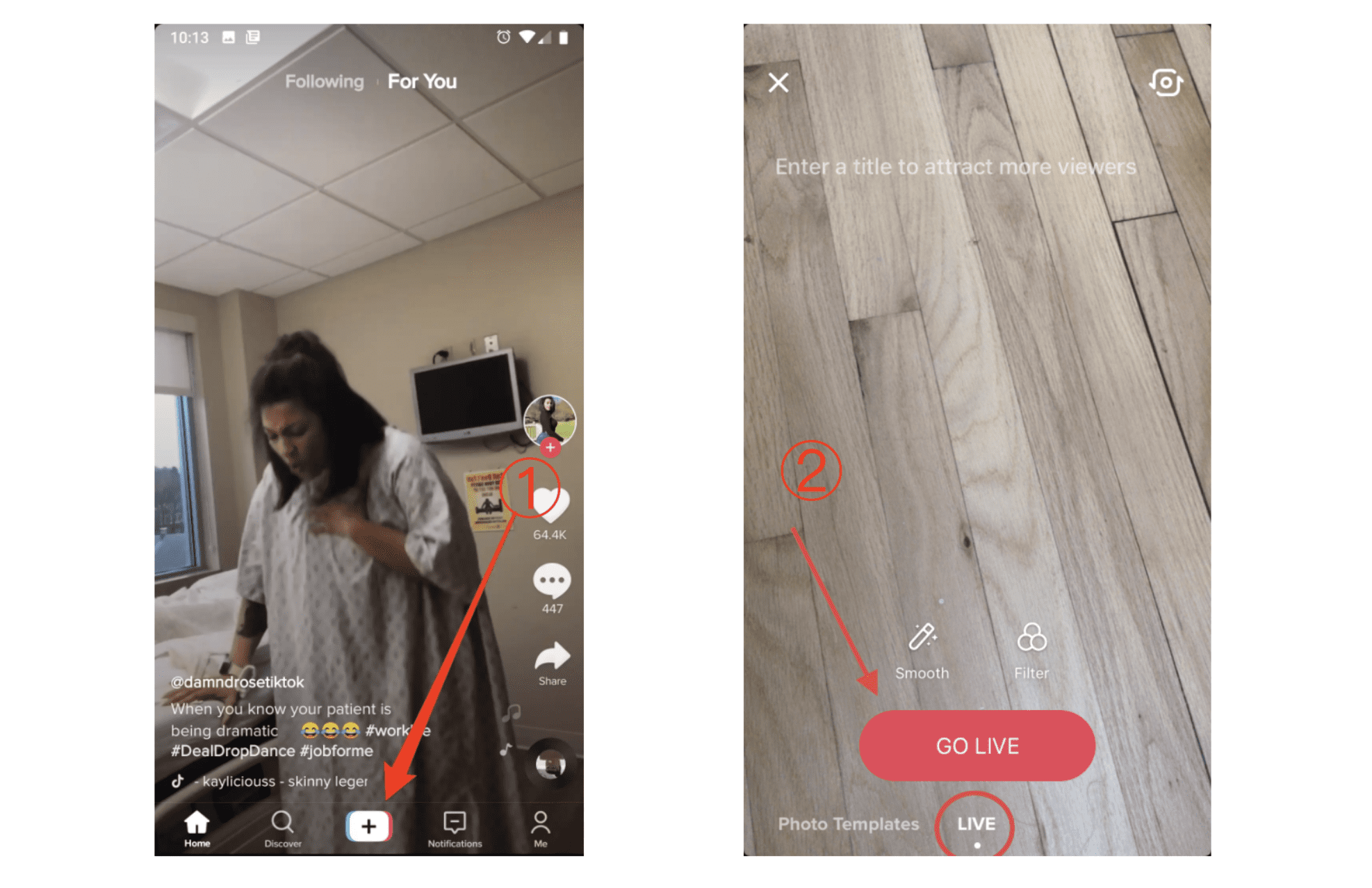 So the first thing you need to do is unlock the ability to stream live video on this platform. You are capable of going live on TikTok only after you fulfill the following conditions:
Once you meet these requirements, the "LIVE" button will appear and you can easily start your live streaming in seconds. Besides, you can customize the cover image and title to drum up more audience.
Follow the video below and get started in several simple steps.
+
LIVE
title and filter
Go live
X
Gaining 1000 followers to start a live stream is really a challenge. Don't worry. Here we figure out a little trick to get the live feature enabled for your account even when you don't have 1000 fans yet.
Me
3 dot
Report a problem
I have an issue with live
I am a live host
I cannot go live
submit
Type
Send
Since many businesses haven't realized how TikTok live can work as a marketing tool, it is a great opportunity to glean the benefits of live streaming on this popular platform.
Here are some tips for you to diversify your live content and engage more audiences on TikTok.
Before you go live on TikTok, it is crucial to figure out what you want to show and achieve. So the first step is to define your goal and plan the live video. For most businesses, the goal could be selling a product, driving traffic to other channels or promoting a free opt-in.
You have to make your live video creative and appealing to engage your followers. Here are some viable ideas for you to design and plan your TikTok live video, such as launch a Q&A session.
Once you have got a number of live viewers, you'd better pause at a proper time and ask your viewers to do some activities you want, such as make a purchase or follow your account on other social media platforms. This is the most practical tactic to prompt your business goal.
The social media challenge has gone viral online. You must have heard of the Ice Bucket Challenge which took the world by storm in 2014. Your live video is likely to spread widely on the Internet once you join a proper TikTok challenge.
Marketers should always stay ahead of the trend and adjust the marketing strategy accordingly. TikTok has regarded as a successful social channel and will get more presence in the digital marketing world in the near future.
Now you have known how to go live on TikTok. You can follow our tips and start your live stream journey on TikTok now.
Also, if you are looking for performance marketing solutions or if you want to join some partner programs to get extra income, don't hesitate to join Offerslook's referral program and easily win up to $200 in commissions.