Have you ever wondered where those cool notifications that pop up on your desktop or mobile device come from?
This Push technology has become so widespread that people have taken it for granted.
As Apple and Google scrambled to develop their push notification services, the technology quickly evolved into a new form of advertising – push ads – that outperformed the traditional pop ads and came to dominate the advertising industry.
In this article, we will walk you through the definition, the workings, the trends and the best practice of push advertising to help you boost your campaign.
Let's start from the very beginning with some basics of push advertising.
Push ads are a type of ad format that resembles usual push notifications. They are usually sent by apps or websites to end users' desktop or mobile devices in a non-intrusive way.
Generally speaking, a push ad consists of a push title, ad description, icon, and main image.

All push ads rely on a subscription-based model.
First, users have to opt-in and subscribe to it when they come across a website displaying a small pop-up box asking for sending notifications. After that, they continue to receive the push ads until they unsubscribe. By clicking these ads, users can be redirected to a website, a landing page, or app store to generate a conversion.

So to speak, push advertising is voluntary. It is a non-intrusive, user-friendly and highly engaging way to reach audiences.
Push notifications are sent directly from the app to the users' devices. In this case, users have to download the app first and then agree to receive them in the first place. The push notifications are usually used to notify users about a new event, including new messages, news, weather forecasts, social media updates, or etc.
Push ads, on the other hand, are used to drive traffic to advertisers. It is a must for users to opt-in first before receiving such ads. This kind of targeted ad serves marketing purposes and has become one of the most popular paid traffic sources in the affiliate marketing industry.
Note: Do not confuse push ads with in-page push ads. In-page push ads act as a banner on a specific web page and can be shown without users' consent.
While push ads definitely have their pros and cons, there are certain proven advantages that make this advertising format better than others. Some of their biggest benefits include:
Of course, there are far more advantages. Keep in mind that the audiences of push ads are more targeted, engaged and interested in what you send than other types of ads, as they have already opted in to receive your content.
Sending well-designed, relevant and timely notifications to users is an incredibly powerful marketing strategy. There are effective strategies to help you use push traffic to largely grow your customers.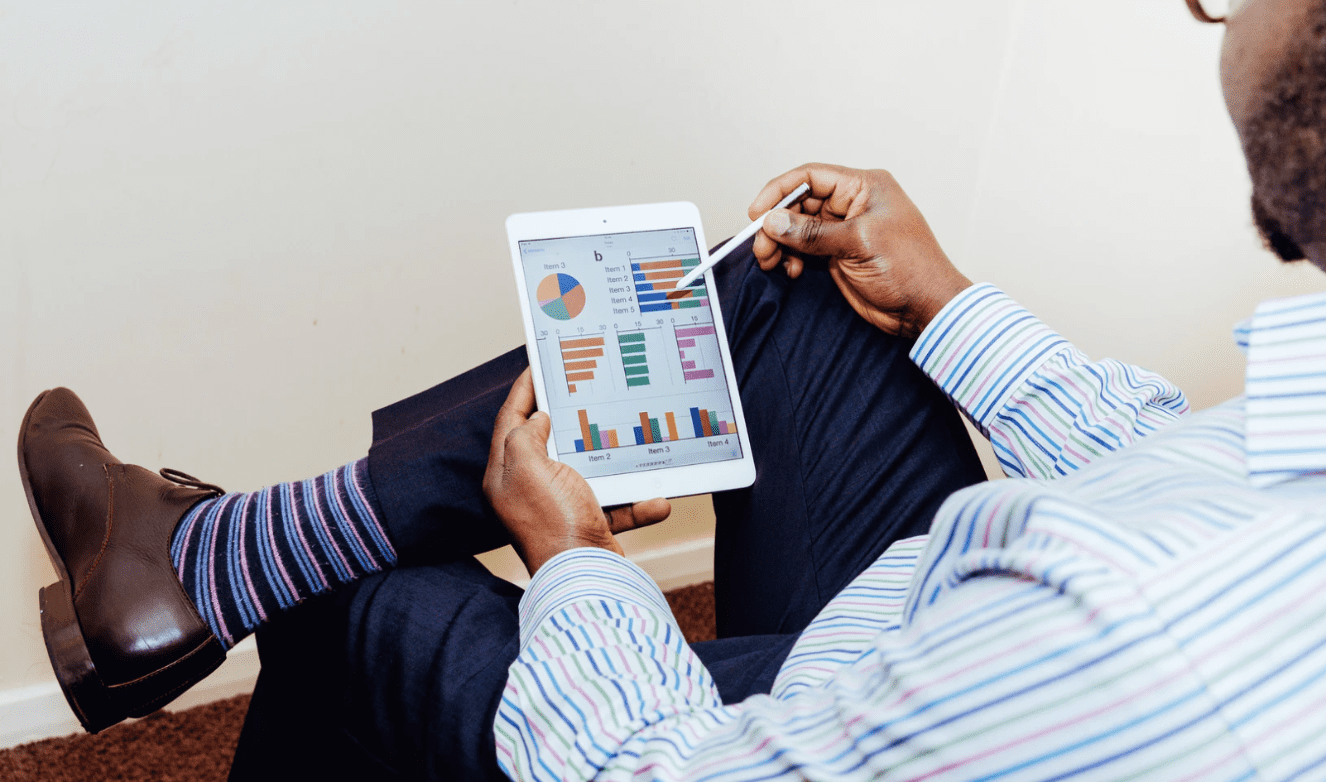 While push ads have limited to no verticals and demographic targeting, some verticals have proven to be profitable. Here are the top 10 best performing push traffic verticals in 2021:
These verticals are by far the most profitable and you won't go wrong in choosing one of them.
To get a flow of high-quality traffic to your offer, you'd better choose a push ad network to run your push ads. Here we list some of the top traffic sources:
These traffic source platforms are solid places to offer push ads traffic. Check reviews about the best push ad networks here.
As with any kind of advertising, the better the details, the better the performance. To make your ads more converting, you have to optimize each element carefully.
Here are some effective tactics to improve your ad performance.
Once your push ad campaign is launched and all events are tracked, you can begin to identify which campaigns work and optimize them.
By using performance marketing software such as Offerslook, it is easy to track and analyze all the ad campaigns. The steps are as follows:
Step 1. Check out the best-performing geo locations and traffic sources.
Step 2. Use split testing for your push ad campaigns and create a winning ad set.
Step 3. Get yourself a whitelist of best-performing sources.
Push ads used to be supported by the following browsers, excluding iOS devices.
As the popularity and usage of push ads surged, Apple and Google all made some changes to the way their push ads work in 2020.
The updates in push notifications of Apple and Google have a positive for end users as no one wants to be spammed by push messages. With the updated rules, only high-quality push ads can be delivered to users, resulting in higher CTR and CR.
This is both an opportunity and a challenge for all the marketing players, especially in the affiliate marketing industry.
In this case, advertisers and affiliate marketers have to be careful about the promotional content they push. Developers and mobile publishers should make it transparent when introducing ads into push notifications.
If the ad publisher takes care to only push well-designed and relevant ads, these new changes might bring great opportunities. If they apply the rules recklessly and continue spamming, they are doomed to failure.
Push advertising is an effective way to add exposure to brands, drive potential leads, and encourage users to take immediate actions.
That being said, with push technology changing rapidly and competition becoming more intense, push ads will only be beneficial if brands and marketers use them the right way.
What's more, the push ads should be just one part of your wider cross-channel marketing strategy to engage with your audience. To have advanced and overall insight into the marketing world, you can keep an eye on our marketing blog.
Also, if you are looking for performance marketing solutions or if you want to join some partner programs to get extra income, don't hesitate to join Offerslook's referral program and easily win up to $200 commissions.