If you are new to the marketing world, then I guess you must have come across two confusing terms: affiliate and partner.
As is known to all, both affiliate marketing and partner marketing involve a mutually beneficial collaboration between two parties. While many industry players mix these two terms up and regard them as semantic issues, in fact, there are real differences between affiliate marketing and partner marketing.
So, which term to use? Affiliate or partner? What's the difference between working with an affiliate versus a partner? Let's go through it together.
Before we go to clarify the difference between the two, it is important to know the connection of them.
Simply put, affiliate is one of the various types of partnerships that exist today. Partnerships are not just affiliates; it includes other types such as influencers, media publishers, etc.
To better understand this, you would do well to keep reading and learning more about how affiliate marketing evolves into partner marketing.

The term "affiliate", was first used by PC Flowers & Gifts in online referral marketing in 1985; next came CDnow and Amazon. This usage has since spread and naturally led to more widespread use. More and more affiliate marketers jump into this profitable field and make money by driving traffic and sales to businesses and brands. While it has been adopted in many different areas, the common ground is its performance-based compensation model. (Don't know how affiliate marketing works? Learn now.)
This oldest online marketing channel has been quite stable from before to now, offering remarkable and consistent ROI for brands. However, some drawbacks come with it. Early coupon sites and many black-hearted players have cast a cloud over the term affiliate in the past, leading to a bad experience for everyone involved.
As technology advances, affiliate marketing has evolved drastically to cater to the trend. Now the performance-based reward model has spawned off other forms and the collaborator is no longer limited to affiliates. Parter Marketing has stepped onto the stage. It's a general term for a wider category of business collaboration which includes affiliate marketing, influencer marketing, etc.
Now that you have known the connection between affiliate and partner, let's go straight to the point.
When it comes to affiliate, we are mostly referring to a performance-based compensation model where affiliates get commissions for the resulting conversions. This kind of affiliate marketing is also called CPA marketing which means Cost Per Action. For example, the actions can be making a purchase, filling out a form, or watching a video, etc.
The affiliates are often those running a plug-and-play business, such as coupon and loyalty sites. In most cases, an affiliate network is involved to help brands find affiliates, track conversions and process commissions.
Compared to affiliate marketing, partner reward structures can be more diverse than performance-based models. For example, if you are partnering with an influencer, the usual process is that you pay a fixed fee in advance and then he promotes your product or service without being responsible for the final conversions.
Additionally, partner marketing is not plug and play. It takes much time, effort and strategies to plan, construct and optimize. Your partners can be your B2B collaborator, influencers, media companies, etc.
Well, that's why we said affiliates can fall into the category of partners.
Partner marketing is referred to as collaboration between different businesses that benefits both parties. The partner campaigns are mutually beneficial and can help each business to reach its objects.
As mentioned above, there are various types of partner marketing. However, each works in a very similar way as the final goal is always to achieve a win-win result for both parties.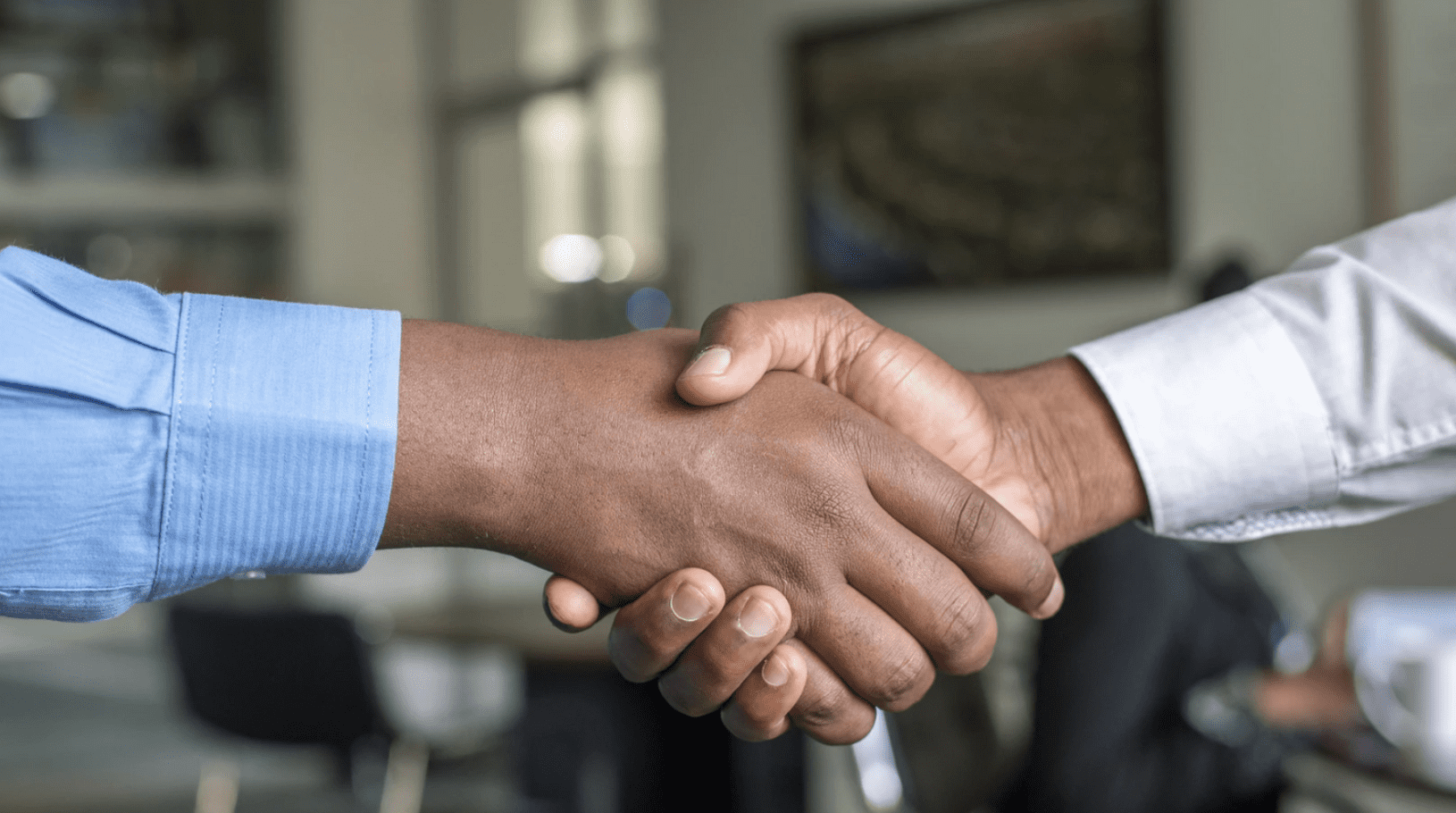 Generally speaking, partner marketing can be mainly divided into the following sub-types:
Affiliate marketing: Affiliates promote the affiliate links and get paid once a conversion happens.
Distribution: A company works with another company and integrates your products into their distribution channels.
Dealership: A company can become an authorized reseller of another company to sell its products.
Co-marketing: Two companies work together to sell each other's products, which may be a package deal or a joint product.
Of course, there are far more than the above types. With the emerge of these new types of partners and the expansion across different channels, the term "partner" is more and more widely used than "affiliate".
All that said though, many marketers are still confused about the two. All I want to say is, you don't have to worry about which term to use. Instead, you should focus on how to leverage this partnership to scale your business.
Here we conclude some viable tips to build your partner marketing strategy.
The level of involvement varies with different types of partnerships. For example, affiliate partnership is much easier than distribution partnership and requires fewer operations. So if you are a newbie to partner marketing, then affiliate marketing may be the most suitable type for your business.
Just like any marketing strategy, the first step to build a successful partnership is to identify a clear goal and determine the key metrics you want to track. Discuss with your partners to create a mutual goal, work together towards the same thing, and then your efforts will be much more effective.
Another essential part is to ensure an advanced reporting system for tracking the marketing campaigns and reporting the outcome. For example, affiliate marketing software like Offerslook would settle down all the chores for advertisers, affiliates and affiliate networks.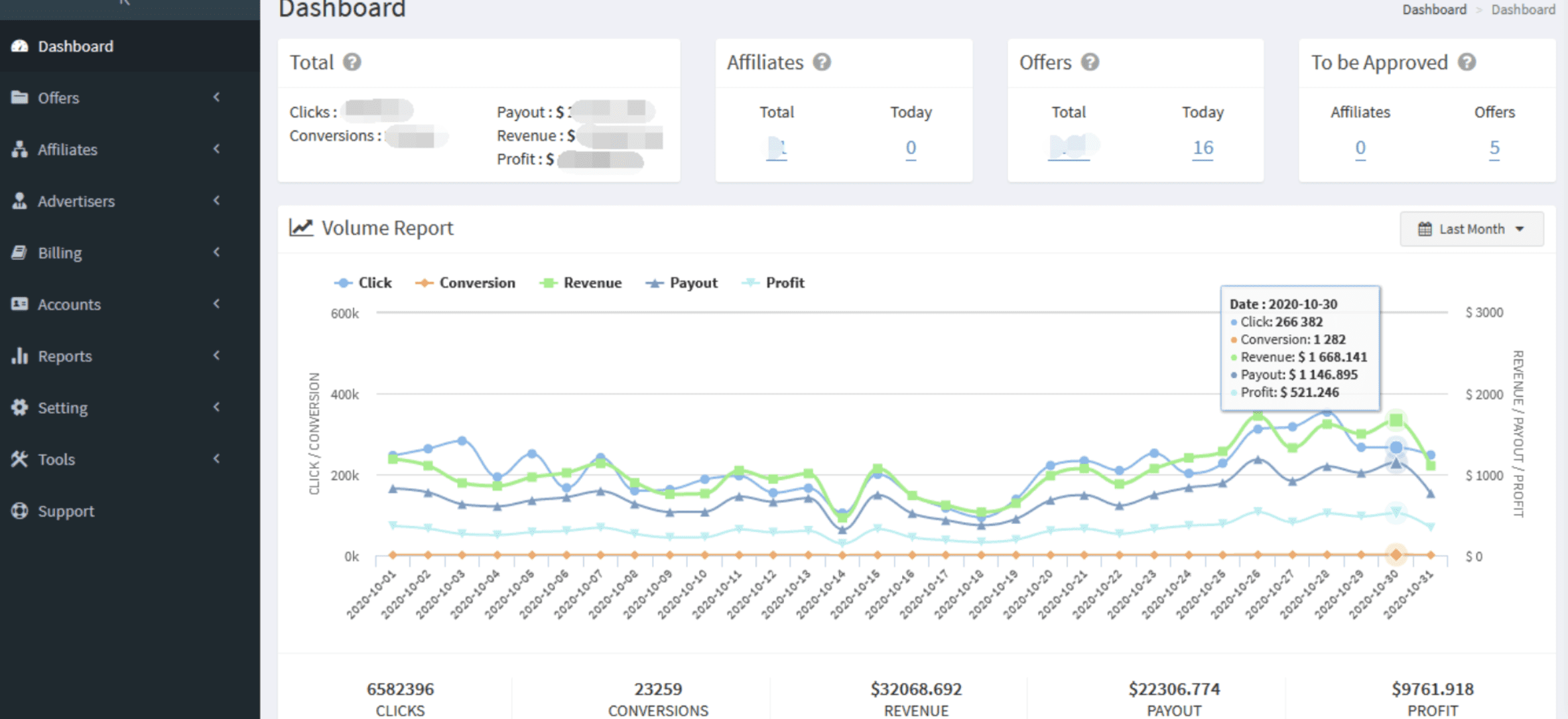 The digital marketing world is a huge pool full of potential customers. To achieve partnership marketing success for both you and your partners, you'd better expand your online presence through as many marketing channels, such as PPC advertising, email marketing, social media marketing, etc.
Once you build a partnership with other companies, it's important to keep your partners informed about any updates about your products, services, or marketing plans. Holding a regular meeting or call with your partners to share data and ideas could be an effective way to promote the work.
It's fair to say that building a partnership with other businesses, including affiliate partnership, is the most innovative and effective way to tap into more audience, build your brand credibility and improve marketing results.
No matter which term you use, affiliate or partner, the key is to taking care of the relationship with your partners and adjust your business strategies to stand out from the competitive and ever-changing marketing world.
Also, if you are looking for performance marketing solutions or if you want to join some partner programs to get extra income, don't hesitate to join Offerslook's referral program and easily win up to $200 commissions.