The digital marketing world is ever-changing with innovative technologies and strategies.
While there are many new channels to launch affiliate marketing without owning a website, such as on YouTube, Pinterest, Facebook and email, creating a site or a landing page remains one of the most effective ways to make money online through affiliate marketing.
Building a website seems to be difficult and time-consuming, especially for those who know nothing about code. In this case, a variety of website builders come into play.
It is essential to pick a suitable affiliate website builder from so many website building tools available online if you are going to start your affiliate marketing journey without knowing how to code.
Here we have reviewed many of the best affiliate website builder and have found the TOP 12 affiliate website builder for you.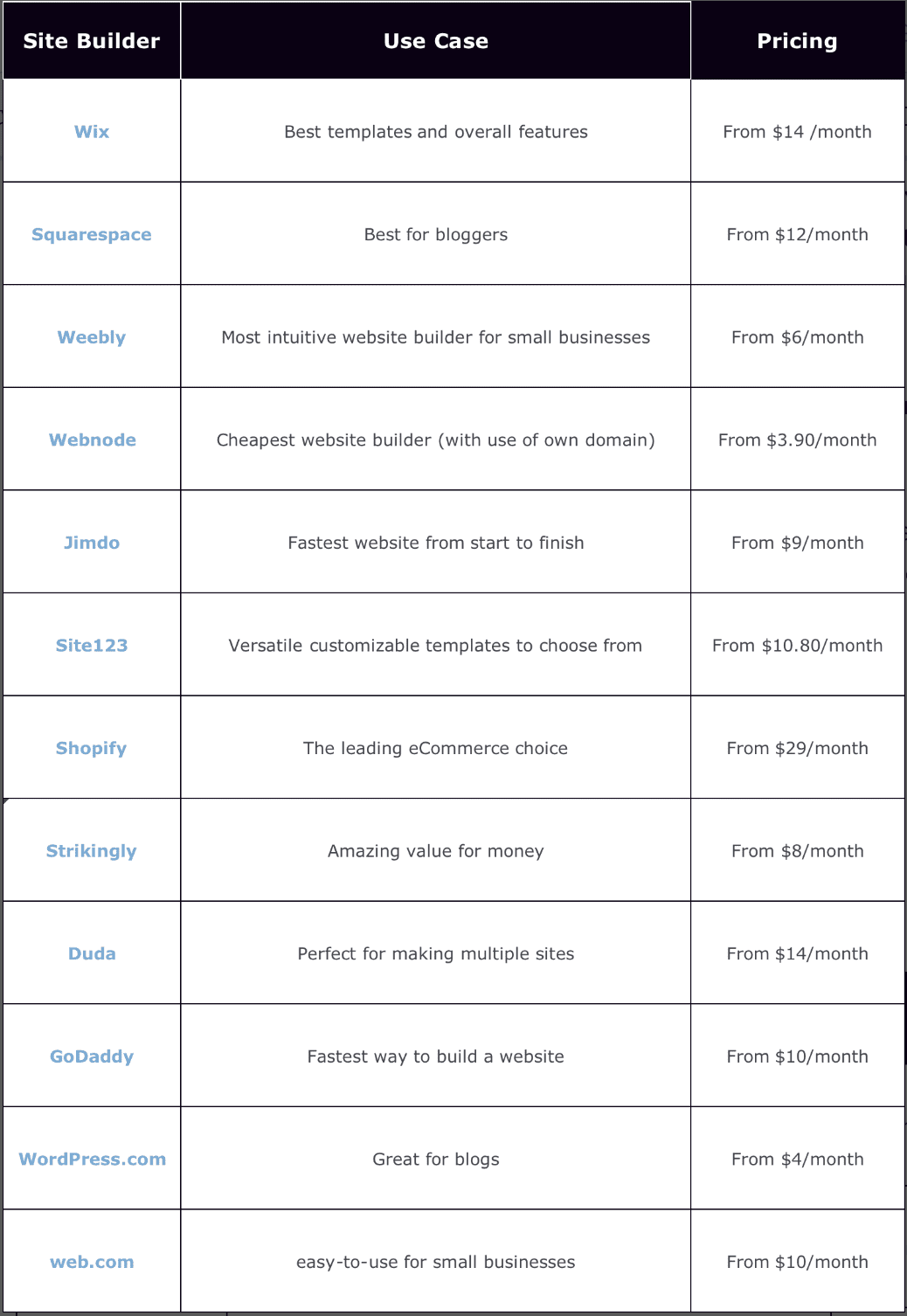 Wix is one of the most popular website builders with over 100 million people worldwide. It is an all-in-one platform for online businesses which is known for its excellent templates, beginner-friendly interface, drag-and-drop editor, a range of powerful features, etc.
Pricing:
Combo (For Personal Use) – $14/month
Unlimited (Entrepreneurs & Freelancers) – $18/month
Pro (Complete Online Branding) – $23/month
VIP (First Priority Support) – $39/month
Pros:
+ Free plan
+ Excellent templates and themes
+ eCommerce functionality
+ Unstructured editor
+ user-friendly and easy to use
+ Personalized SEO support for your site
Cons:
– Can't switch template once the site is live
– Paid plans are quite pricey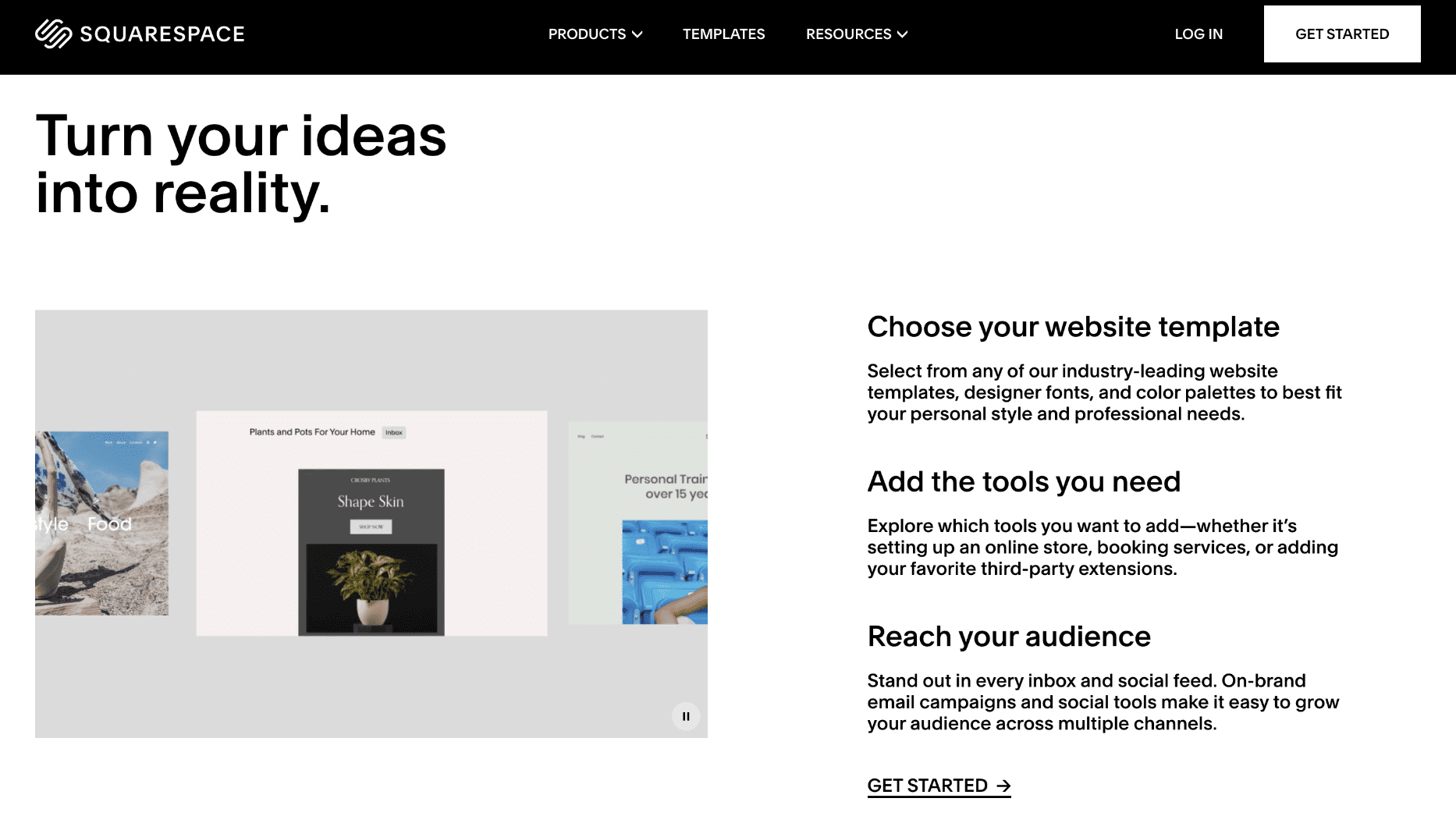 Squarespace is the world's leading site builder as well as one of the slickest and best-known website building platforms. This online platform is especially suitable for bloggers as it comes with a number of built-in features such as multi-author functionality, AMP support, and post scheduling.
Pricing:
Personal
$12/mo billed annually or $18/month-to-month
Business
$26/mo billed annually or $40/month-to-month
Pros:
+ Best in classic features
+ Creative and modern templates and designs
+ Great support services
+ An uptime of 99.95 percent
+ Secure hosting service
Cons:
– Limited integrations with third-party services
– Editor interface is a bit unusual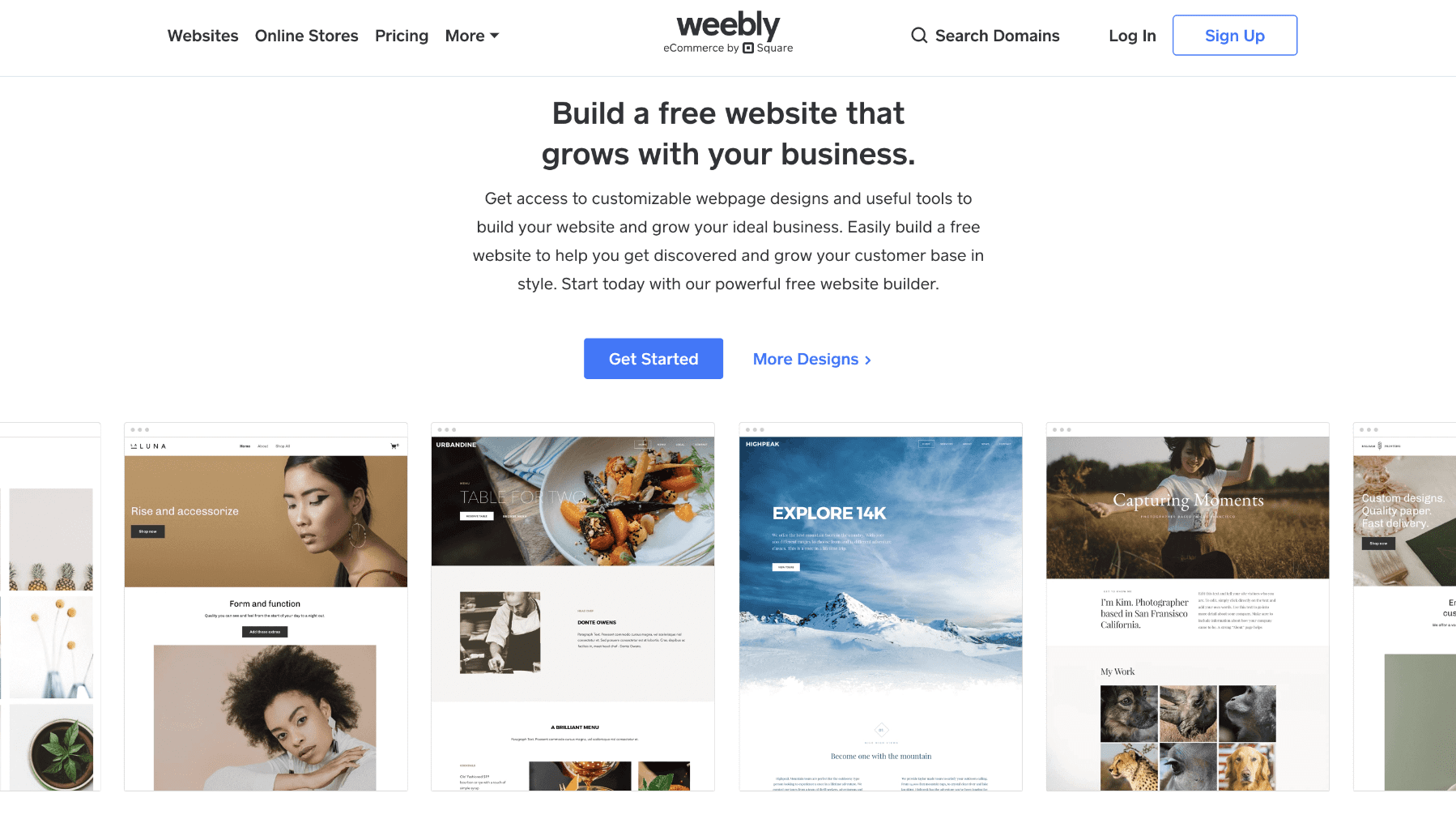 Weebly is a simple website builder that is truly beginner-friendly. It's a great choice for individuals or small businesses who want to build a website quickly. Its e-commerce and blogging features are excellent, but it is less designed and less customizable.
Pricing:
Free (Basic use)
$0 /mo
Personal (Connect to a custom domain)
$6 /mo billed annually or $9 month-to-month
Professional (Connect your domain and add more customization)
$12 /mo billed annually or $16 month-to-month
Performance (Add features that drive growth and manage operations)
$26 /mo billed annually or $29 month-to-month
Pros:
+ Built-in support for e-commerce
+ Easy to use
+ Responsive design
+ Social media integration
+ Easy to migrate to other platforms
Cons:
– Limited Design Flexibility
– 3% transaction fees 
– Not great for multilingual sites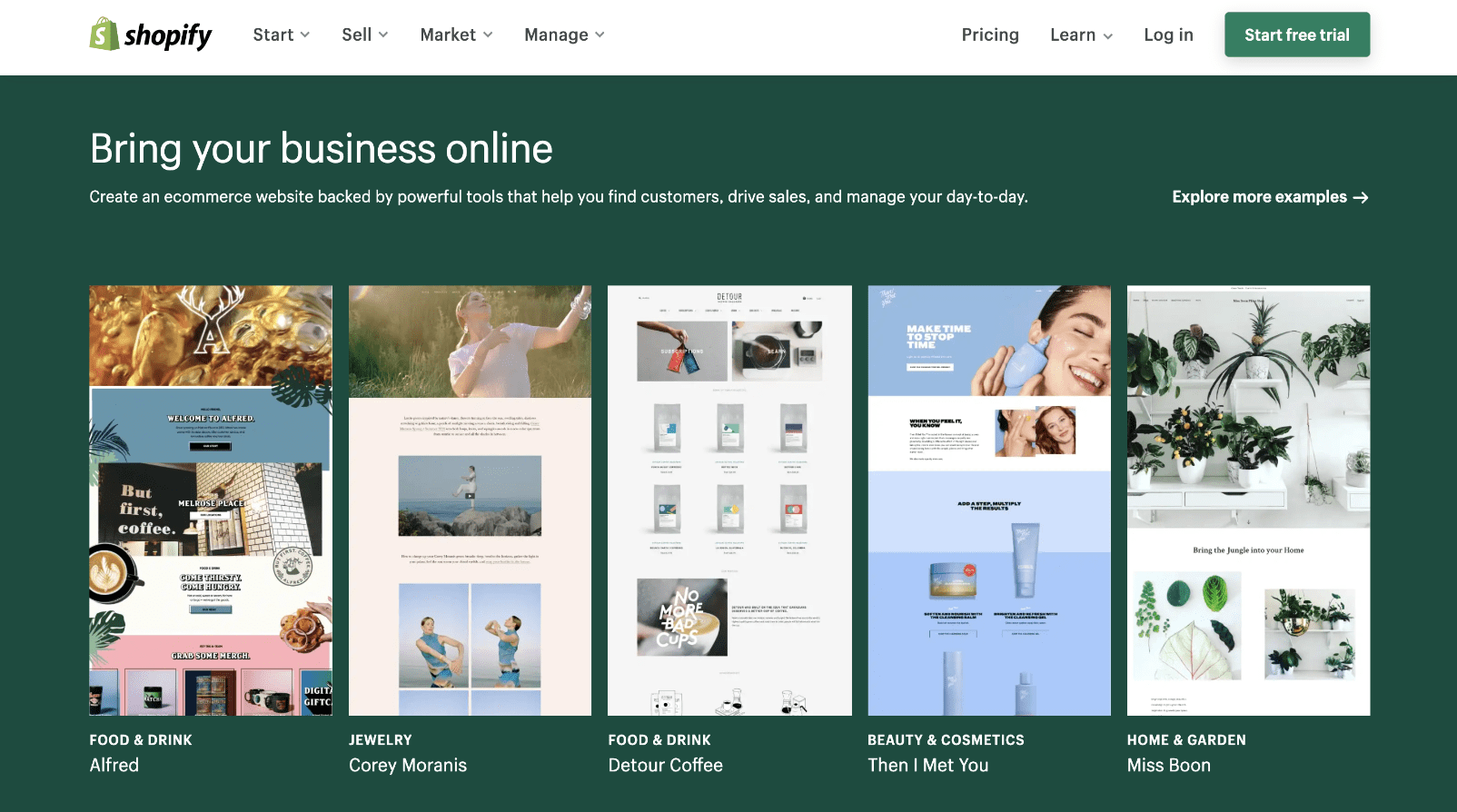 Shopify is a popular e-commerce site-building tool that specializes in online stores and e-commerce sites. It has gained over 1 million active users from half a million online businesses users by offering a broad spectrum of e-commerce tools and services.
Pricing:
Basic Shopify – $29/mo
Best for new e-commerce businesses with occasional in-person sales
Shopify – $79/mo
Best for growing businesses selling online or in-store
Advanced Shopify – $299/mo
Best for scaling businesses that require advanced reporting
Pros:
+ Full-fledged e-commerce store
+ All-in-one fully hosted solution
+ Can add many APPs
+ innovative Features 
+ Multiple payment methods
Cons:
– Need a long Learning Curve 
– Pricing is a bit higher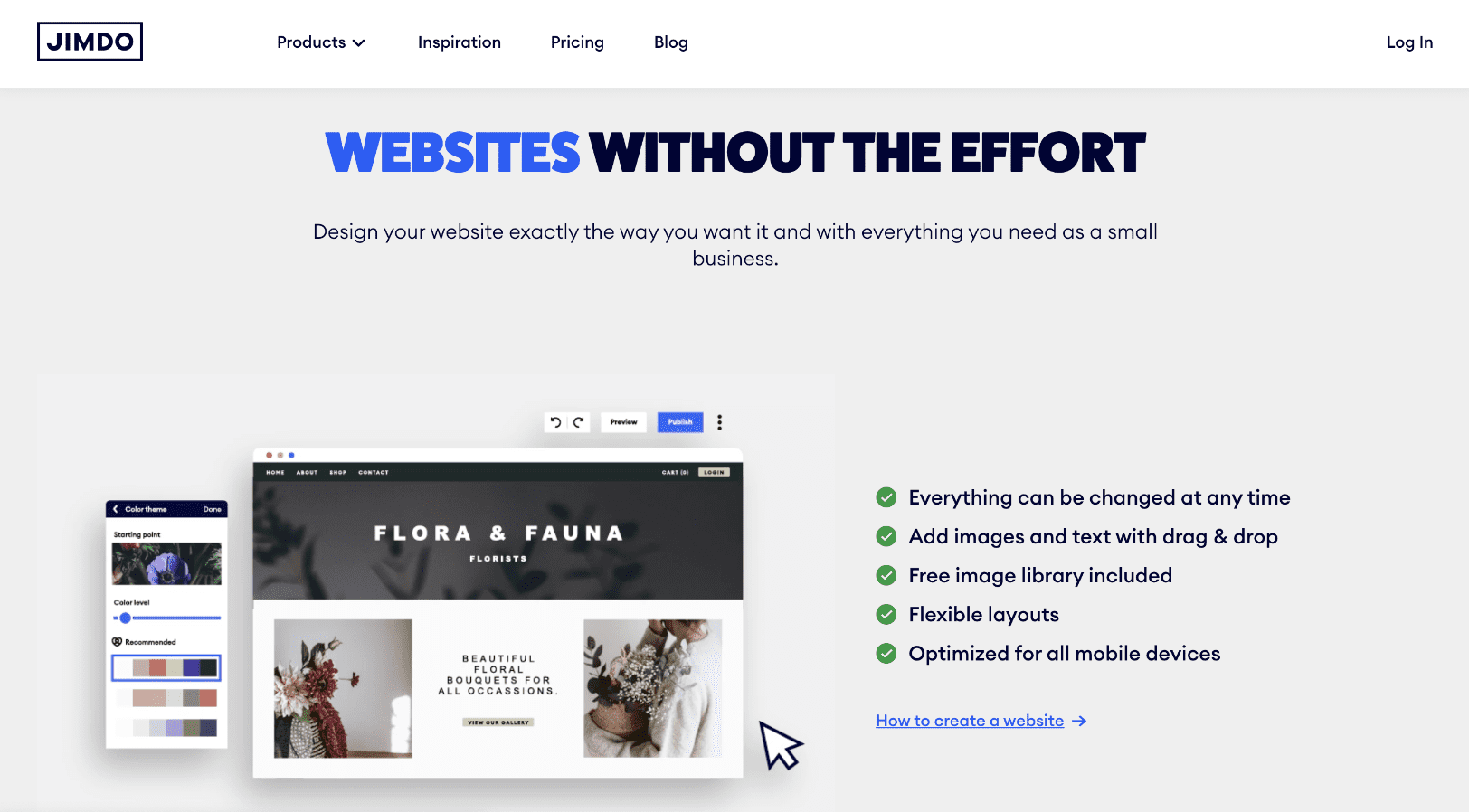 Jimdo is a basic website builder whose mission is to make the website building process fast and easy. It's best for creating websites with simple features, rather than anything complex or fancy.
Pricing:
PLAY (Try for Free) – $0/mo billed annually
START (For your personal website) – $9/mon billed annually
GROW (For your business website) – $15/mon billed annually
Pros:
+ Cheapest advert-free plans
+ Free plan with some unusual extras
+ Mobile version
Cons:
– Limited features
– Only suitable for basic sites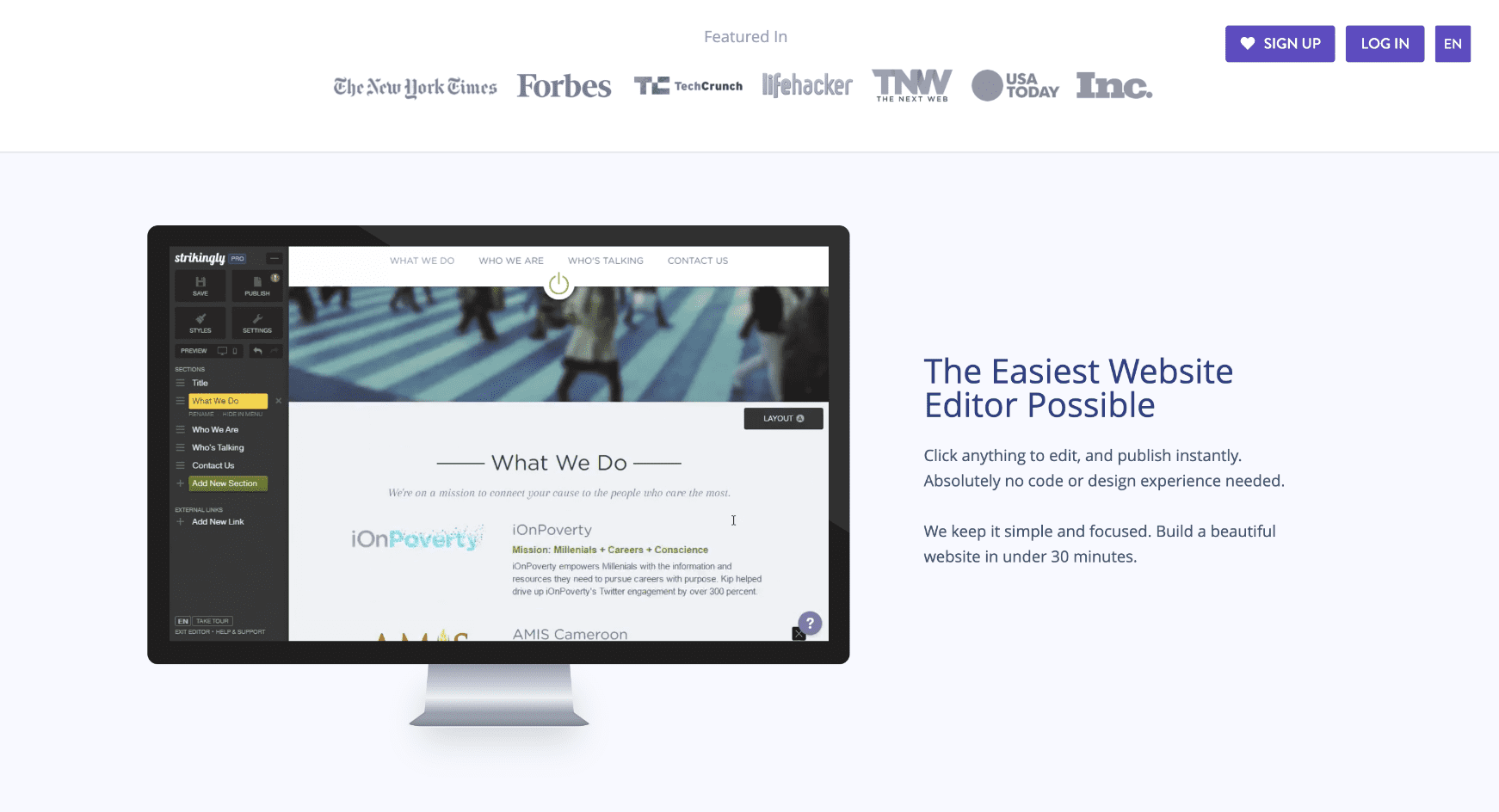 Strikingly is a beginner-friend website builder focusing on one-page websites. Its responsive mobile-friendly design is ideal for online businesses. It's the best affiliate website builder choice if you want to create a landing page.
Pricing:
LIMITED – $8/mo billed yearly
PRO – $16/mo billed yearly
VIP – $49/mo billed yearly
Pros:
+ Perfect for one page websites
+ Great for new projects
+ Great value for money
Cons:
– Not suitable for complex sites
– Not SEO friendly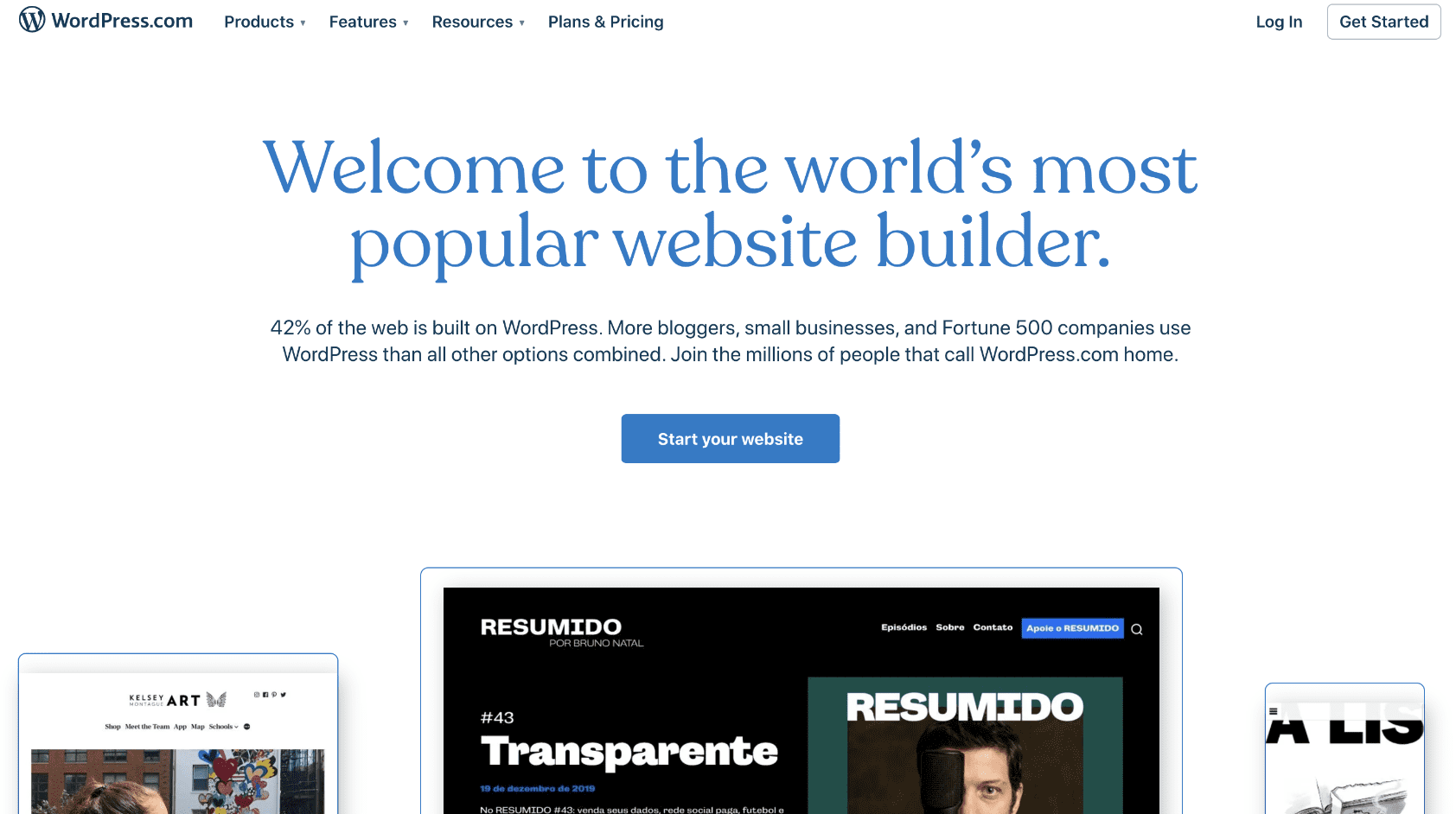 WordPress.com is a famous blogging and website hosting service offered by WordPress. It is not the easiest tool to use as you need to grips with some basic coding to make the most out of the builder and expand your site.
Pricing:
Personal (Best for Personal Use) – $4/mon billed yearly
Premium (Best for Freelancers) – $8/mon billed yearly
Business (Best for Small Businesses) – $25/mon billed yearly
eCommerce (Best for Online Stores) – $45/mon billed yearly
Pros:
+ Secure website hosting service 
+ Literally built for blogging
+ Thousands of plugins to add
+ Support included
Cons:
– Limited customization if you don't know how to code
– Not so good for non-blogging sites
– Not very beginner-friendly
As you've seen, there are a great number of affiliate website builder available for online businesses.
When it comes to picking a website-building platform, it's always worth testing the product in advance before making your final decision. As most services offer a free trial or a probation period, you can use them for free and make a comparison to find out the most suitable one for your business.
As we've listed above, some website builders are beginner-friendly and easy-to-use even if you know nothing about code, while others boast more complex features requiring some code basics.
Keep up with the trends of affiliate marketing as we list above and adjust your strategy. Or you can get more insight about this industry on our blog.
Also, if you are looking for performance marketing solutions or if you want to join some partner programs to get extra income, don't hesitate to join Offerslook's referral program and easily win up to $200 commissions.