Driving traffic to a website can really be a challenge. Search engine optimization (SEO) and social media marketing can never bring success to your business overnight. Only after putting in the time, effort and patience will you get long-term positive results.
For companies or marketers who want to get quick returns, relying solely on organic traffic is not enough, paid traffic is another powerful tool that can not be ignored.
However, with so many paid traffic sources on the market, it is hard to choose a suitable one for your business.
Today we will talk about what are paid traffic sources, how do they work, and what are the best traffic sources to grow your business. Let's get started!
Simply put, paid traffic can be defined as any website visit generated as a result of a paid promotion. It can come from a variety of sources:
Search ads: Ads that get your business found on search engine result pages (SERPs), using Google AdWords, Bing Ads, etc.
Social media ads: Ads on social media platforms such as Facebook, Twitter, Instagram, LinkedIn, etc.
Native ads: Ads that show as proper content blended into media sites in a similar editorial style. 
Display ads: Ads that show on third-party websites in the form of banner, text, image, etc, using Google Adsense or other ad network's system.
Influencer marketing (and affiliate marketing): Get your product promoted by an industry leader or paid affiliates to their audience.
No matter which paid traffic source you choose, the basic workflow is the same.
Paid traffic is purchased through various platforms or ad networks. The most commonly used forms of paid traffic are Cost per Click (CPC), Cost per Thousand (CPM) and Cost per Action (CPA). Advertisers choose any of the above billing models for payment. When targeting audiences, advertisers are provided with different options, such as device, GEO, demographic data, keywords, interests, etc. The total costs of paid traffic depend on the campaign budget set by the advertisers.
We all know that paid traffic can sometimes be expensive, especially if you don't have a comprehensive promotion strategy. However, once done well, it can greatly boost your business from the following aspects:
People often ask what is the best source of paid traffic for their business. The truth is that there is no one traffic source that is the best for everyone.
Don't worry. Among so many business examples, 6 best paid traffic sources stand out and are proven to work.
As the world's largest and most popular PPC advertising platform, Google AdWords is so widely used that it has become synonymous with "paid search". This kind of paid search advertising marked with "Ad" tags usually appear at the top and the bottom of the search result page.
Actually it is a fairly simple process. You use AdWords to bid on keywords that you think Google users will search for your product or service, and you only need to pay when someone actually clicks through to your website.
In this case, you can monopolize your target audience in your niche by ranking high on search engine result pages. It is a good fit for those specific and "when-in-need" businesses.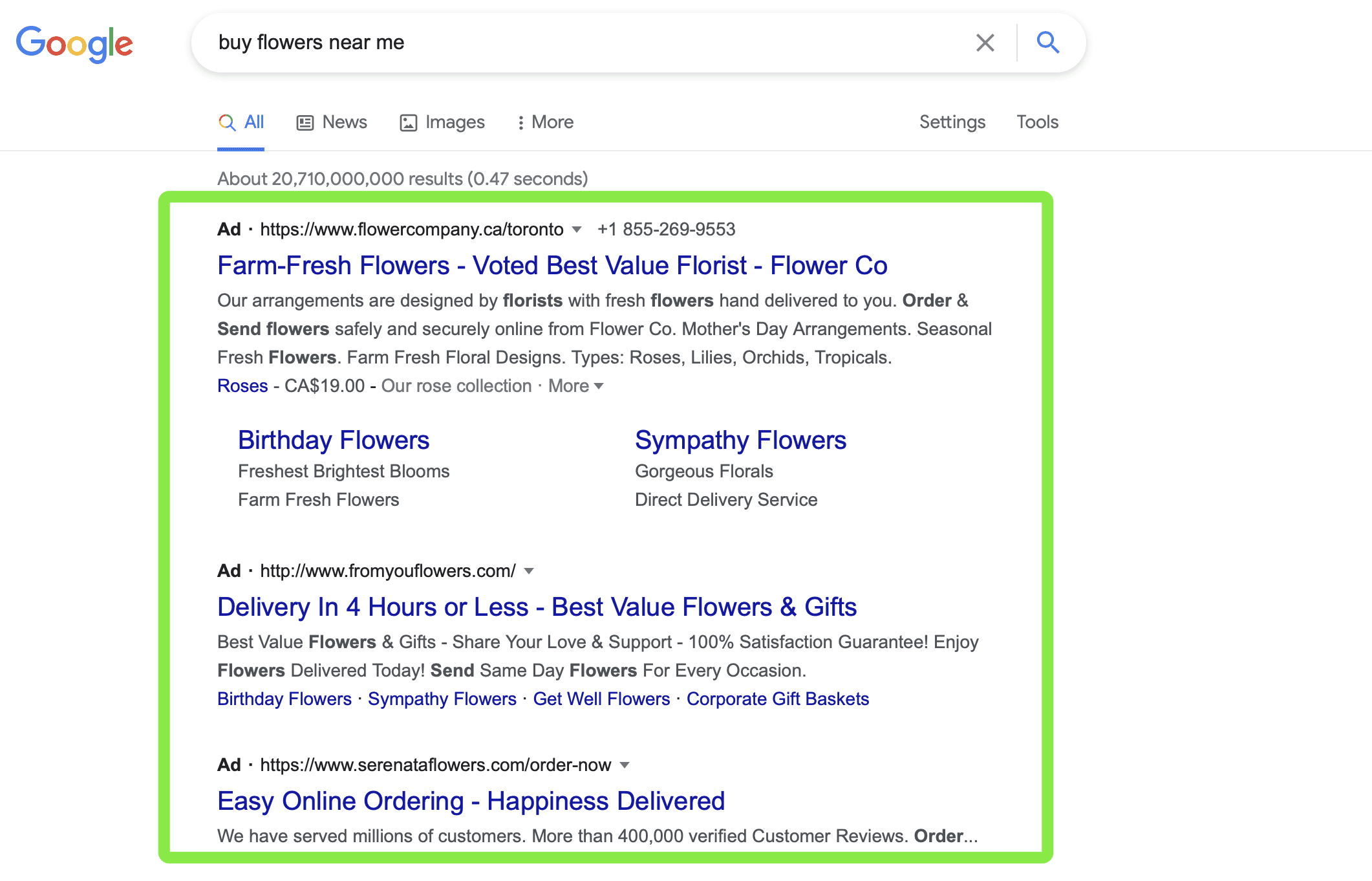 Facebook is the world's number one social media platform holding a nearly 20% market share of total US digital ad spends. And most social media marketers said that Facebook advertising brings them the best ROI than any other social platform.
unlike keyword-based paid search, Facebook advertising helps users find products or services based on their interests and online behaviors. It owes to the sheer number of available targeting options, one of the main advantages of Facebook ads.
Before setting up ads, make sure your campaigns are in compliance with Facebook standards. Build a dedicated landing page, optimize your targeting audience, and integrate Facebook pixel for remarketing purposes. If done well, you can scale your business like crazy.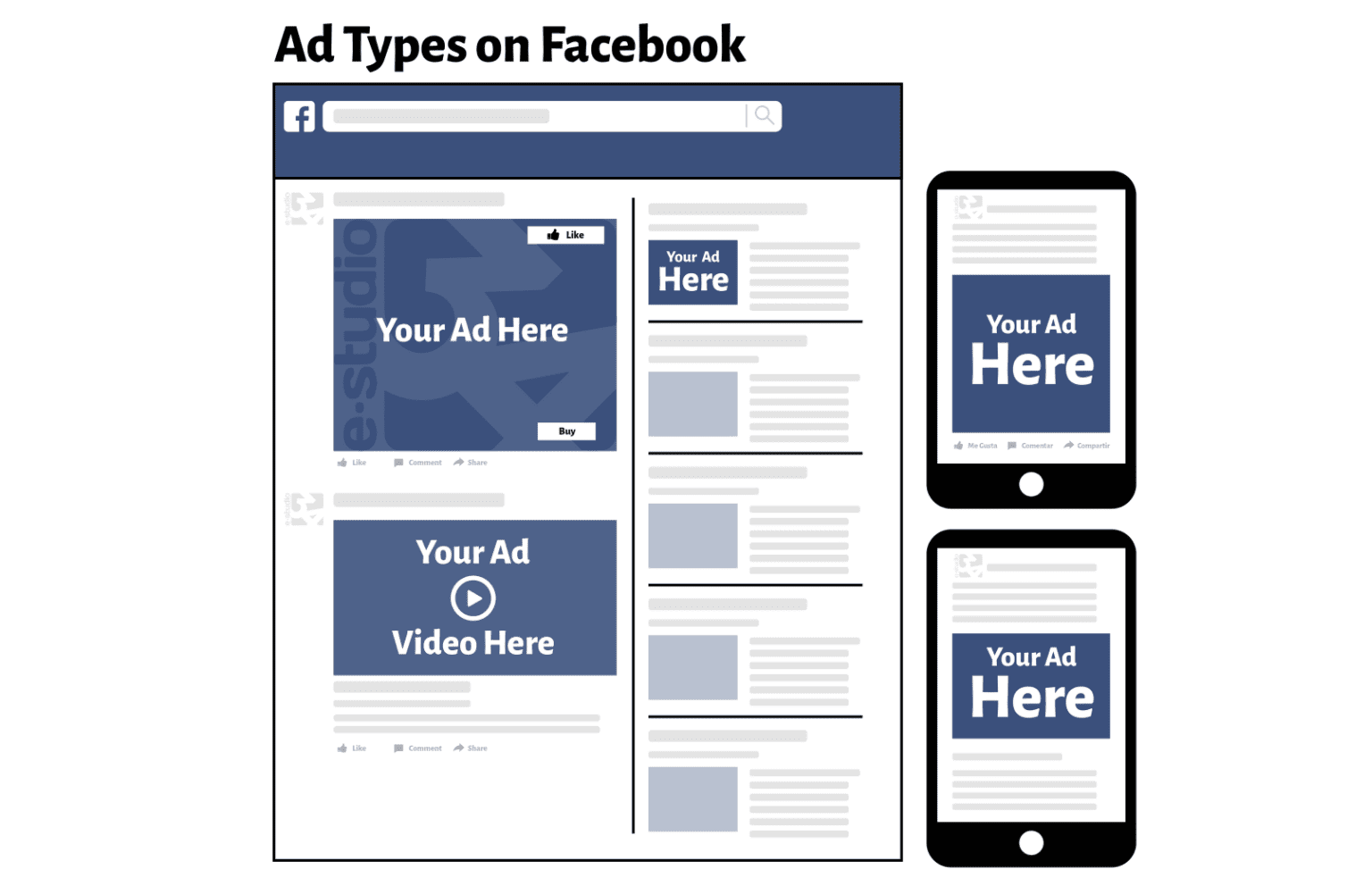 While many businesses default to Google Ads and Facebook Ads as their main paid traffic sources, there is another smart choice – LinkedIn ads, a powerful tool to help brands meet specific business goals, especially for B2B companies.
LinkedIn offers several unique advantages over other social media networks. One of the key benefits is its audience. With millions of decision-makers, senior-level influencers and c-suite professionals on this stage, it tends to be your best bet if you are targeting educated professional audiences.
Another notable advantage of LinkedIn ads comes from its advanced targeting options. In addition to standard demographic data, LinkedIn offers industry-specific variables such as Company size, Job title, Seniority, etc.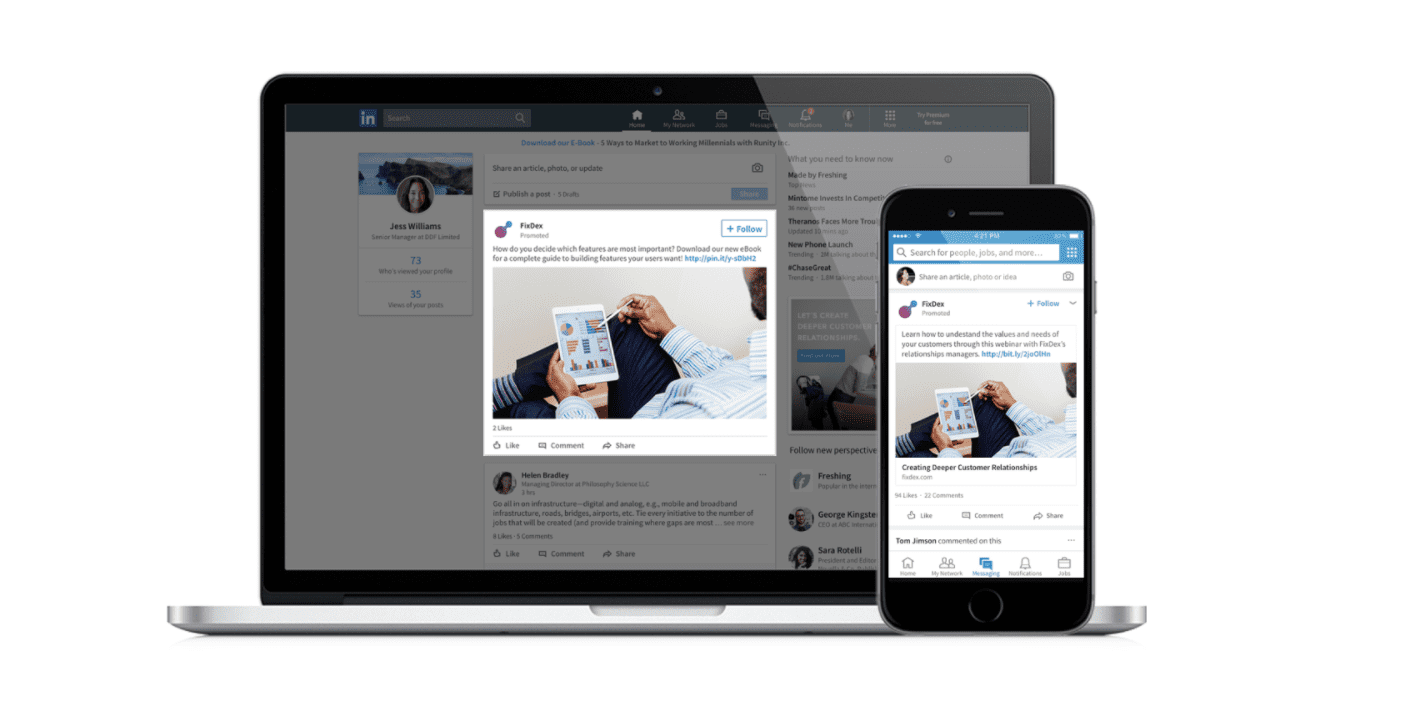 Video marketing is on the rise and has become a trending strategy for businesses. YouTube Ads is undeniably the best platform if you are wondering to allocate your video ad budgets.
With YouTube ads, you can expand your digital reach to an incredible audience on this world's second-largest search engine platform. There is a variety of ad formats for business to keep their customer engaged: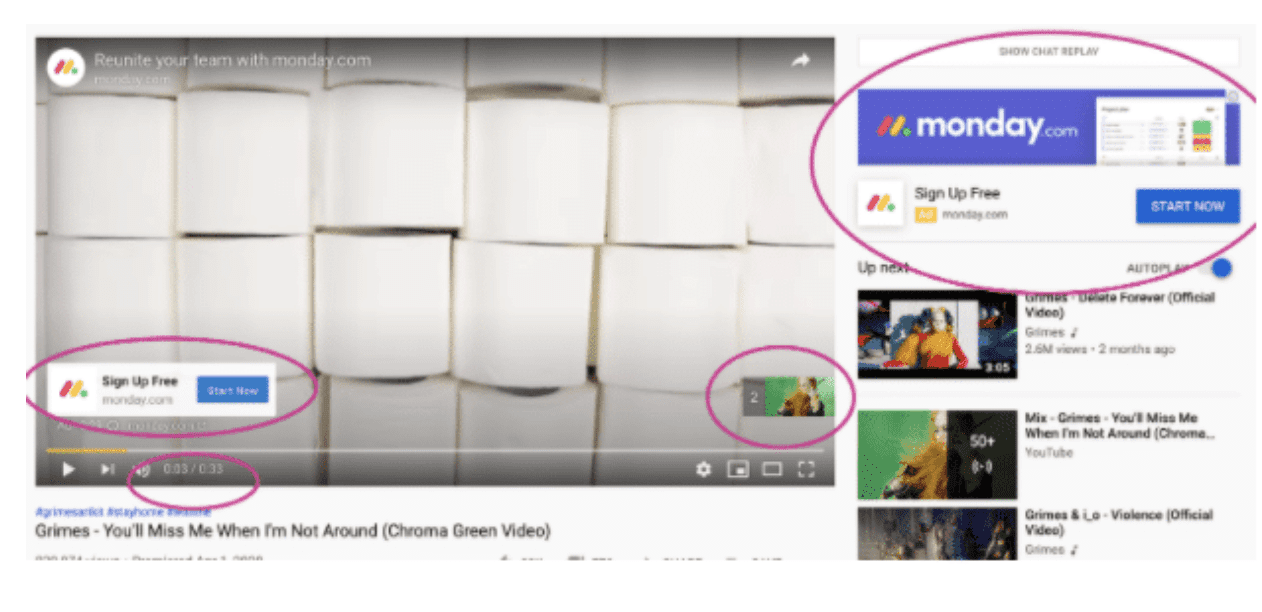 Pro tip: How to Make Money with YouTube Affiliate Marketing in 2021
As a visual platform featuring photo sharing, Instagram is often utilized to increase brand exposure, generate new leads, drive website traffic, and more. It is reported that Instagram advertisings have driven billion of user actions.
Before you dive in, figure out whether Instagram ads are right for your business first. According to Statistic, Instagram users tend to be young people and the most popular topics on Instagram are fashion, beauty, food, TV, etc.
If your business is suitable for the above audience and the content of your ads can be visual storytelling, then Instagram ads can be an incredibly powerful tool for you.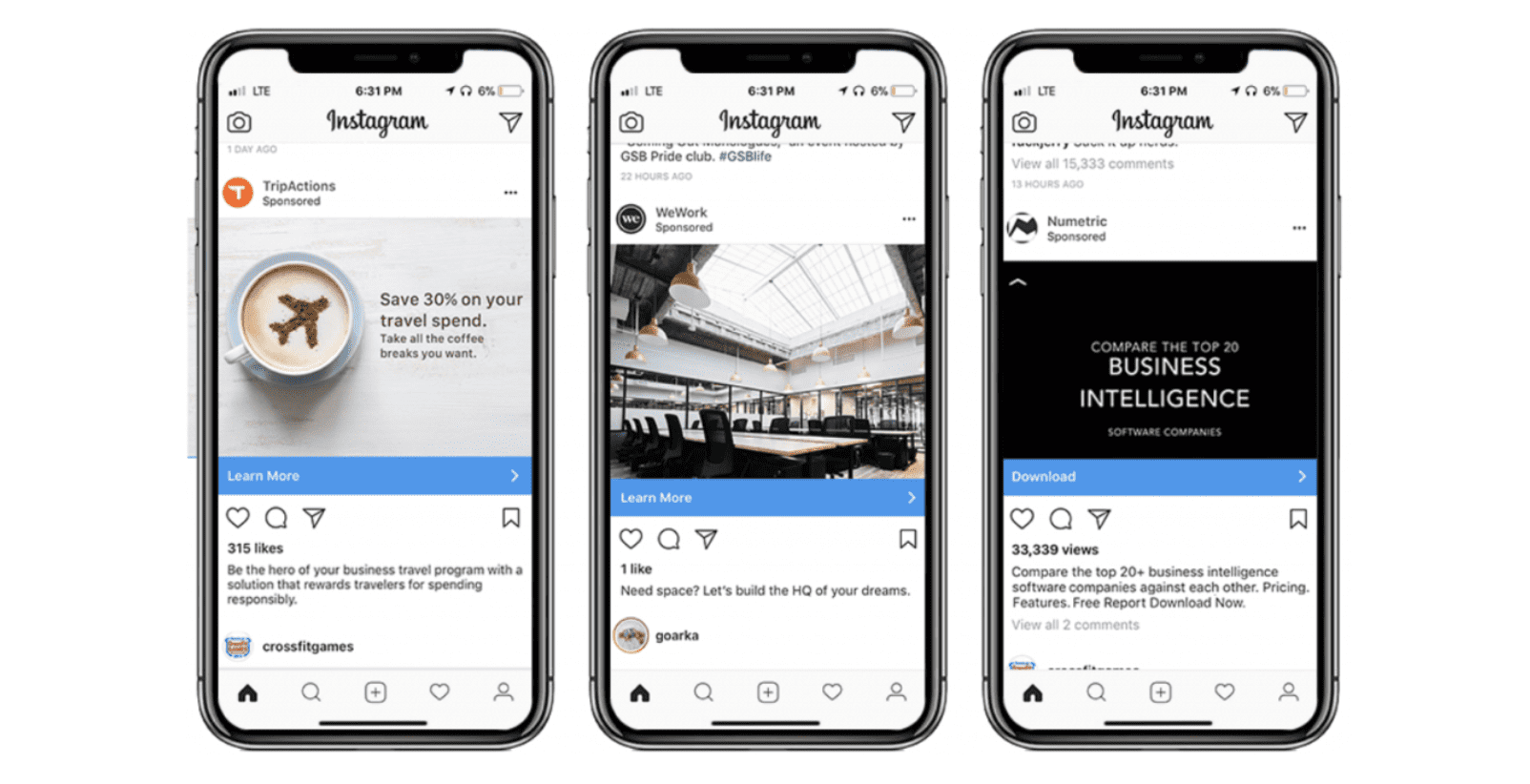 Outbrain is one of the most popular native advertising platforms in the world which connects advertisers and publishers. It partner with top publishers such as CNN, The Guradian, Fox News, TIME, Bloomberg, etc.
Outbrain Amplified allows advertisers to reach a larger audience than other types of paid advertising. Native ads usually appear as content recommendations that match the style of the publisher's website and the way viewers think. That's why native ads, or discovery ads, could get such good CTRs.
Note: It is hard to get your ads approved by Outbrain in the beginning. So follow Outbrain's strict guidelines and ensure the high quality of your ads content.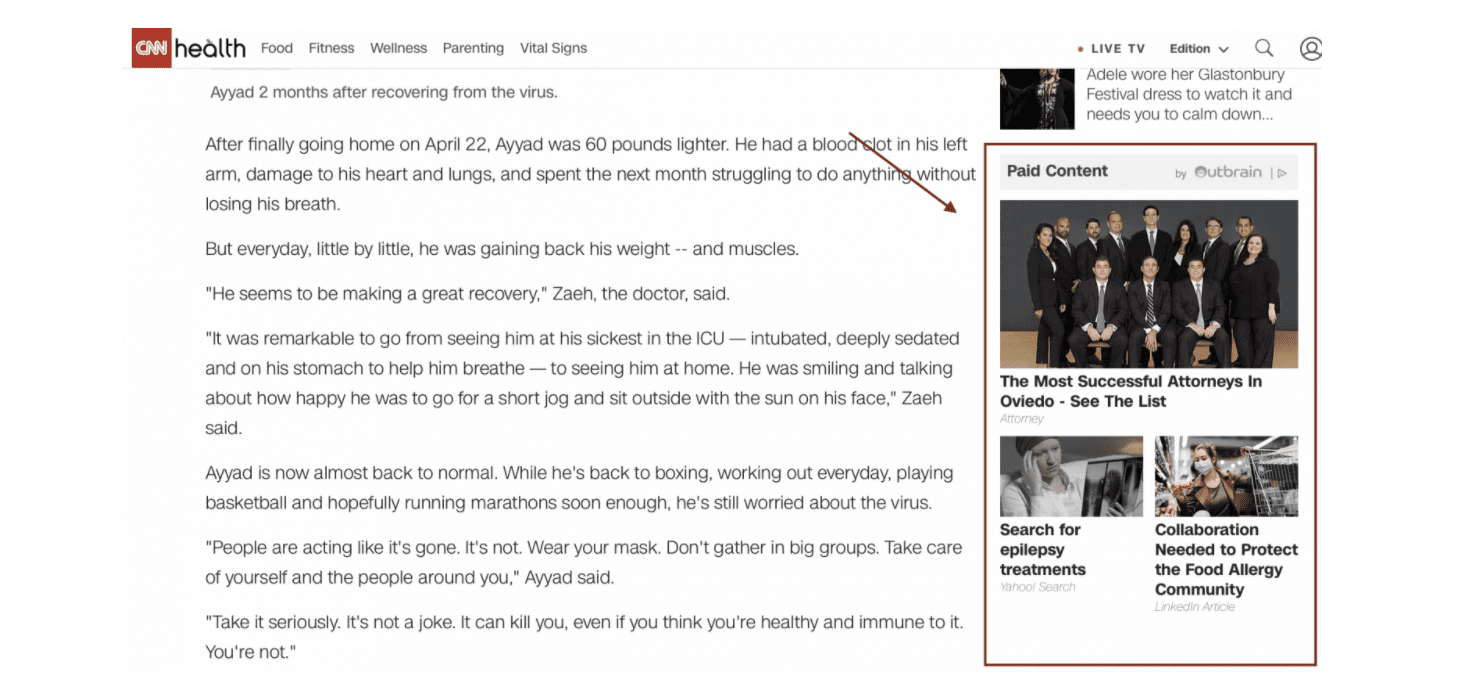 Now you have known where to get the best traffic. Let's take a glance at how to utilize the paid traffic to boost your business by several steps:
Step 1: Have a comprehensive paid traffic strategy
Step 2: Plan your budget wisely
Step 3: Create attractive ad copy
Step 4: Build an effective landing page
Step 5: Utilize ads channels as many as possible
The choice of traffic sources highly depends on your niche. It's hard to say which is the best traffic source as advertising your business is not a one-size-fits-all endeavor.
If you are a beginner, you'd better start from the mainstream ads platforms we listed above. As long as you choose the proper paid traffic sources and create a winning strategy, you can reap a good result.
And don't forget organic traffic which needs your consistent effort into your website. Generally speaking, a combination of paid and organic traffic is often the best way to boost your business.
Besides, if you are an affiliate network/ad network looking for advanced affiliate marketing software, or you are an affiliate marketer wanting to make more money, Offerslook's referral program is a good place to get started.