Work at home or from everywhere, get passive online income, doesn't it sound appealing? That's where affiliate marketing comes. This performance-based business model has become a trending topic among digital marketers now.
However, affiliate marketing is much easier said than done. All the affiliate professionals will tell you that you should put time, patience and consistent efforts into your affiliate campaigns. The discouraging fact is that you are likely to get no profit for a long time even after building your own website, creating high quality content, and gaining your followers.
How do other marketers win this game? Is there a shortcut to reap results? Today let's discuss one of the best ways to get quick returns for your affiliate marketing efforts – PPC affiliate marketing.
In essence, affiliate marketing involves building an affiliate relationship with other partners and consequently sharing the profits according to the performance. Generally speaking, it refers to placing the affiliate links on your website, social media profiles or whatever personal channels.
PPC stands for Pay Per Click, a classic payment model in the digital marketing world. PPC affiliate marketing is one type of various affiliate marketing models. Also, it is one of the best paid traffic sources for affiliate marketing.
Unlike the traditional model which takes dedication, hard work and a crazy amount of patience, PPC affiliate marketing involves using PPC advertising to quickly get more traffic and thus more conversions.
The world of affiliate marketing is highly competitive. You need to do more than just wait for newcomers. PPC advertising is a viable way for you to stand out in front of a large number of potential customers.
There are several reasons why you need to do PPC affiliate marketing.
Compared to all kinds of free traffic sources for affiliate marketing such as SEO and social media marketing, PPC affiliate marketing is definitely a much faster and more effective way to drive massive traffic to your website. You don't have to wait for months or years to gain organic traffic. Instead, you can get instant traffic from each click you pay.
PPC affiliate marketing is all about relevance. Users tend to use specific keywords to search for products, services and information. That's where PPC comes into play. Do keyword research, bid on specific keywords, and then you can get your ads showed in front of a much more targeted audience based on demographic, GEO, customer interests, etc.
With PPC advertising, you can target potential audiences who are much more likely to convert to real buyers of your affiliate products. The higher the conversion rate, the more profitable your affiliate campaigns can be. That's the reason why PPC affiliate marketing helps you make more money.
Yes, we have just shown how PPC benefits your affiliate marketing campaigns. However, it only happens when you have a comprehensive PPC strategy and done well. In fact, it's really a challenge to win in this competitive game, even for savvy experts, let alone new marketers.
Here we don't talk much about the performance of PPC as it depends on your marketing skills. We'd like to clarify some limitations of PPC affiliate marketing you need to know before jumping into it.
The ad policy of different ad platforms varies. You have to read over the rule before launching your ads, otherwise, your account may be banned once you break it. For example, Google Adwords has forbidden the use of bridge page, which means you have to create a valuable landing page with useful information rather than just redirect the users by bridge pages.
As affiliate marketers have no access to put any tracking codes on merchants' websites, it is difficult for them to directly track the real conversions. In this case, marketers often use 3rd party tracking platforms to get all the data of traffic and conversions resulting from their PPC ads.
As an affiliate, you are only allowed to use non-branded keywords for PPC advertising, which is much more difficult to win as these keywords are usually hyper-competitive. It means that you have to pay more effort and money to stand out.
While PPC advertising is such a daunting task, there are many affiliate programs and networks you can join to simplify the whole process.
Before we go deeper into the strategy of PPC affiliate marketing, let's take a look at the 10 best PPC affiliate programs for you to get instant traffic.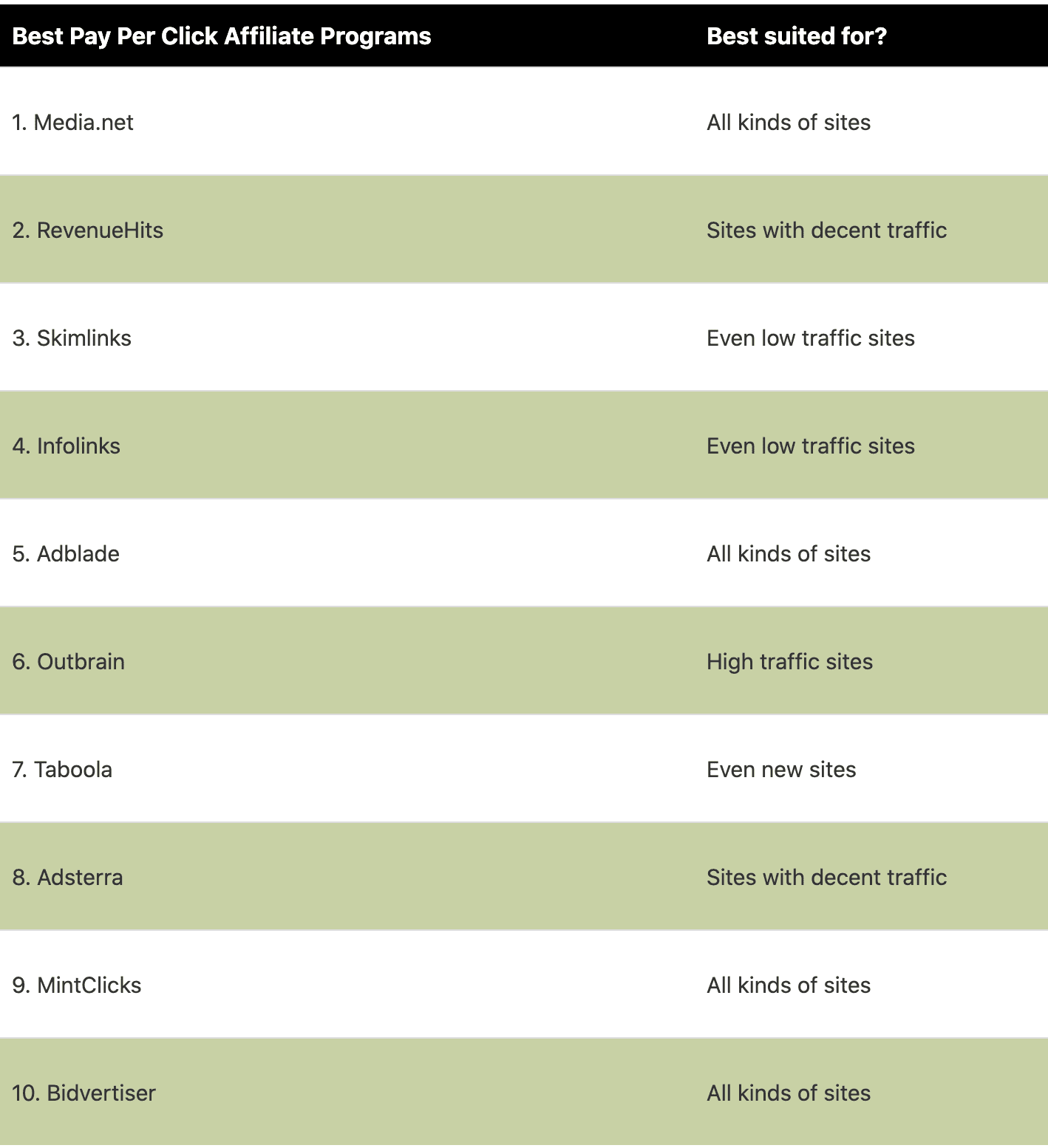 Now let's cover the most important part – How to win in PPC affiliate marketing. Here we conclude some of the most practical strategies to help you earn more.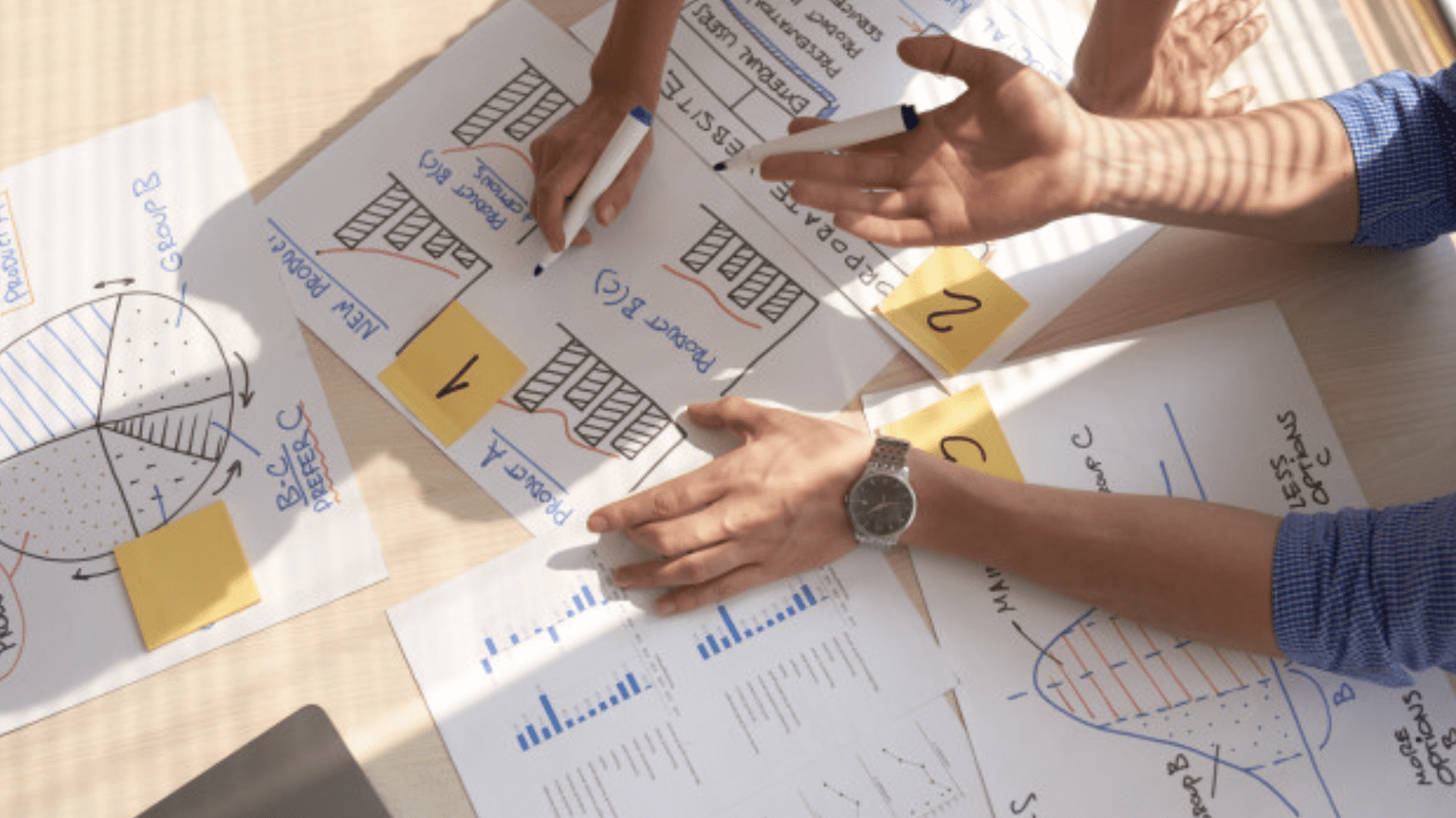 As we have mentioned many times in our previous blogs, a combination of organic and paid traffic could generate the best results. So the first thing I'd like to emphasize is to optimize the organic foundation of your website before you launch ad campaigns.
PPC alone can bring tons of traffic to your website, but the traffic is only worthy when the content and quality of your website are good enough to convince the visitors to make a purchase.
Keyword research is absolutely the most critical part of your PPC affiliate marketing effort. You should always focus on high-intent keywords which are more likely to result in conversions.
Keyword research tools, such as Google Keyword Planner, could help you get started easily. It is a must for affiliate marketers to keep doing keyword research to advance with the times.
Once you have chosen proper keywords to bid on, the next step is to create compelling and persuasive PPC ads with catchy headlines to hook the audience and thus gain more clicks to your landing page.
The best strategy is to provide attractive offers, create keyword-targeted ad copy, and write a clear call to action.
No affiliate marketer can do PPC affiliate marketing without a landing page. Typically, an affiliate landing page is a product-related page where users land after clicking your ads.
To get higher CTR and CR, you should not only add the affiliate links to the landing page but also design and optimize the landing page with engaging content. Pictures, video tutorials as well as customer testimonials are welcome additions.
As an affiliate marketer working for an established brand, you must inform them and ask for their permission before starting a PPC affiliate campaign. This is because almost every merchant has their own marketing team and they are probably already running PPC ads.
Collaborate with the marketing team, exclude the keyword that they have targeted such as brand name, and discuss with them about your further plan.
Now we have covered the basis of PPC affiliate marketing. With all the info and strategies we concluded above, you can start your PPC journey now to boost your affiliate commissions.
Remember that an organic base is a prerequisite for high conversion rates. PPC ads alone can only drive traffic in, you must optimize the sales funnel to better convert traffic into conversions by following the strategies we listed above.
Also, if you are looking for performance marketing solutions or if you want to join some partner programs to get extra income, don't hesitate to join Offerslook's referral program and easily win up to $200 in commissions.