I bet you've heard about TikTok, the world's most popular app with 800 million active users, even if you've never downloaded it on your phone.
With social media on the rise, this form of short video is everywhere – you might see the references to its viral comedy videos and dances, or you might spot the TikTok logo in videos reposted on your favorite social media platform, or you might just hear about how it's the latest platform to sweep the social media landscape.
More and more marketers are drawn to TikTok to keep up with this new trend, especially for affiliate marketing.
Still wondering if TikTok marketing could work for your business? Or don't know how to make money with TikTok?
Don't worry.
With this guide about TikTok affiliate marketing, you can get a quick look at TikTok, learn how to use the app if you should, and some best practices for making money on TikTok by affiliate marketing.
TikTok is a video streaming and sharing app that allows users to create funny videos with unlimited themes.
TikTok users can film short videos and post them with effects, filters, captions, music, and etc. The videos can be 15 seconds long, but no more than 60 seconds.
One of the most popular elements of TikTok is the "challenges" posted across the platform, such as dance challenges. These challenges can easily have a ripple effect, as everyone joins in and contributes their own version.
This social media is most popular with teenagers between the age of 16 and 24, and has been increasing its user's age range. Now it is spreading at an explosive rate, and its growth isn't going to stop anytime soon.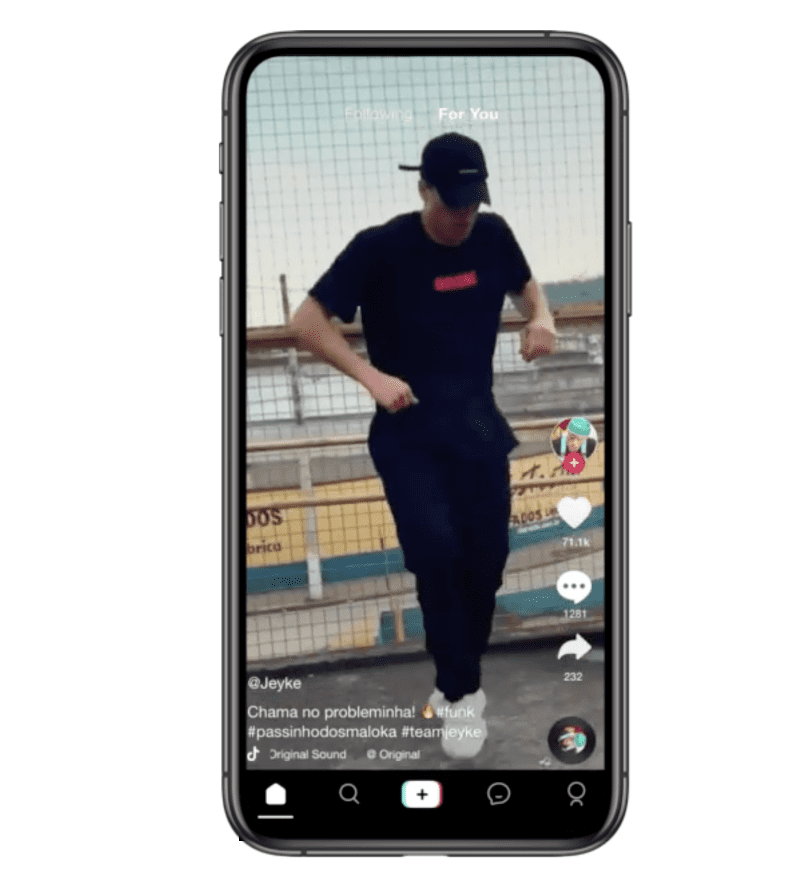 With so many social media platforms out there, what makes TikTok stand out from other channels and benefit brands and marketers?
Let's take a look at the strengthens of TikTok first. The following features make TikTok affiliate marketing easy to get started.
TikTok has its downsides, however. First of all, TikTok is mainly for 16- to 24-year-olds. So, if you're targeting older users, you're probably wasting time and money. Besides, TikTok doesn't allow clickable links to TikTok videos and not all TikTok accounts can add a link to their bio. Furthermore, TikTok ads can be expensive.
Take all the pros and cons into consideration if you are going to add TikTok affiliate marketing into your overall marketing strategy.
Related Articles:
How to Make Money with YouTube Affiliate Marketing in 2021
Pinterest Affiliate Marketing: Ultimate Guide to Make Money on Pinterest
Affiliate Email Marketing: Best Way to Build Passive Income
Now comes the important part – making money on TikTok. Here are a few ways to monetize TikTok.
What makes TikTok unique is its creator fund. The TikTok Creators Fund pays creators based on views and engagement. This kind of fund encouraged people to "blow up" on TikTok, which also helped this short video app go viral.
Hundreds of brands have built their social media strategies around sponsored features on TikTok. Typically, brands pay content creators a flat fee to feature their products in videos. In some cases, brands can sponsor videos by TikTok creators in the form of ads, and those creators will be paid per view.
Affiliate marketing is already very popular on TikTok, with amazon affiliate programs being the most popular. TikTok affiliate marketing works in the same way as on other platforms. Learn more about how affiliate marketing works here.
In the next sections, we will focus on the third way, which is launching affiliate marketing campaigns on TikTok.
There are two main ways to use TikTok traffic in your affiliate marketing campaigns. You can use organic content or paid advertising to grow your affiliate business.
Organic reach is one of the most important traffic sources for your affiliate campaigns, as it allows you to build long-term relationships with your audiences and thus increase brand awareness.
While TikTok is not so friendly to affiliate links, as we mentioned above, there are few ways to solve this problem.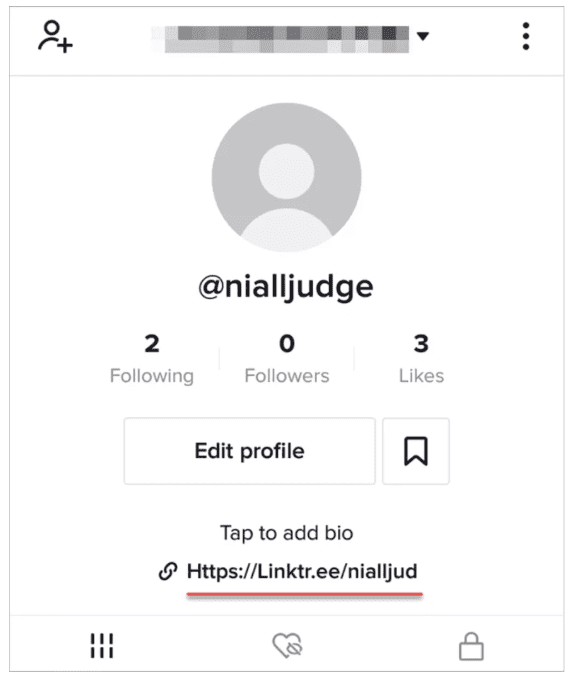 While TikTok's pricing policy is still not very transparent now, it has become an industry consensus that TikTok's video advertising costs are high.
There are four major types of TikTok ads:
TopView
In-feed ads
Hashtag challenge
Branded effect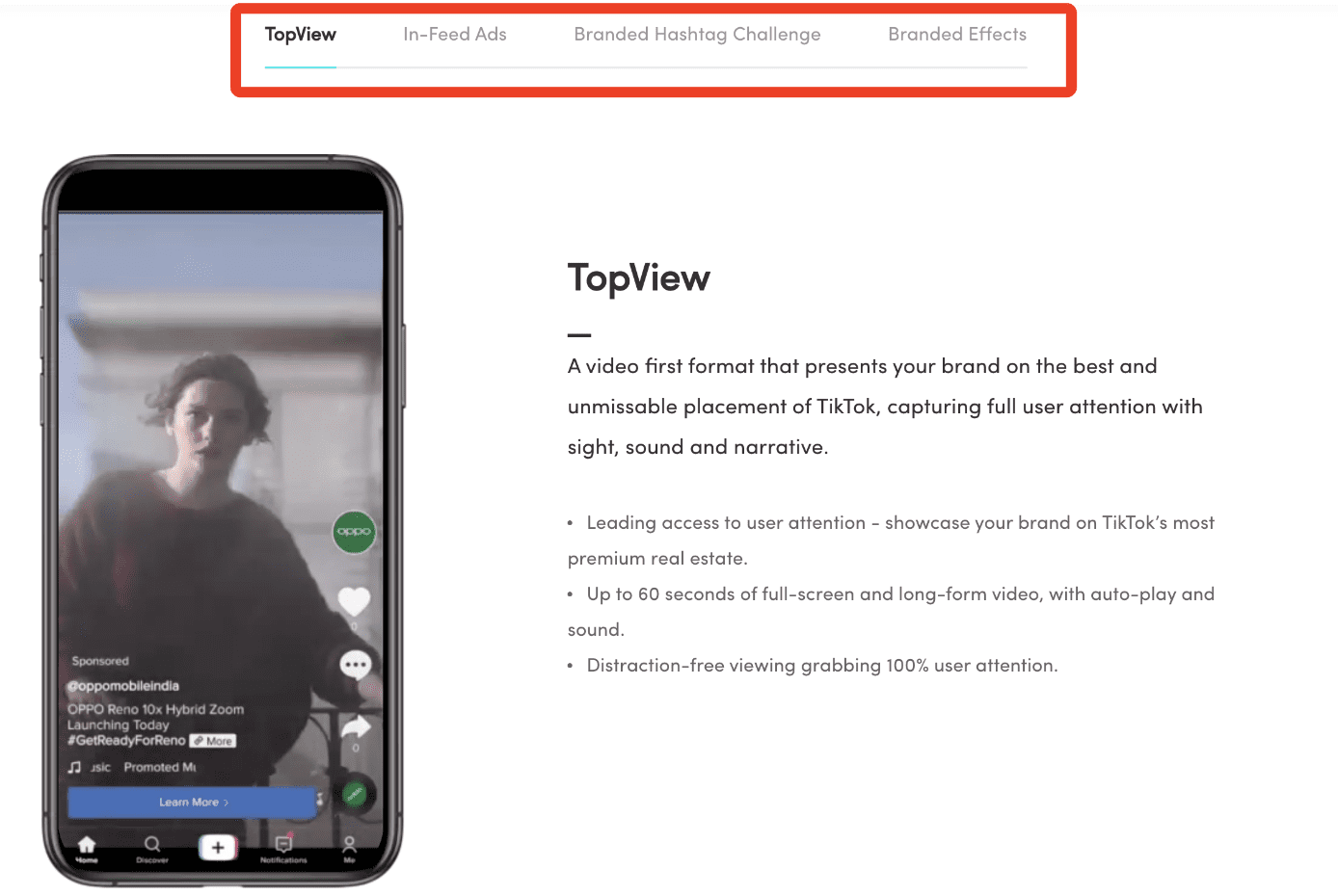 Whether TikTok is a good fit for your related-marketing business will largely depend on:
TikTok's audience is younger and better suited for lifestyle, fashion and consumer products. Some industries, such as B2B products, real estate and home improvement, may not be suitable for this platform.
As TikTok is a mobile app, your marketing content and landing page should be 100% optimized for mobile.
As TikTok can change it's advertising policy and options anytime, it requires brands to pay much time, effort and innovations into it.
Since TikTok is a new platform, affiliates should be aware of the AD restrictions of their affiliate programs in advance.
While TikTok might be hard to get started with, it can work as a successful marketing channel once you understand how TikTok works. And TikTok affiliate marketing can be a gold mine if it fits your business.
Use this guide to decide whether you should go TikTok affiliate marketing, whether you should go organic or paid, and how you want to launch your first marketing campaign.
Also, if you are looking for performance marketing solutions or if you want to join some partner programs to get extra income, don't hesitate to join Offerslook's referral program and easily win up to $200 commissions.