You've poured a lot of time and effort into your affiliate marketing website, only to get little results. This frustrating reality is a headache for most affiliate marketing players, especially for beginners.
Such a tricky issue, however, can be easily handled by taking the right traffic-driven strategies.
Making good use of the right traffic source is a critical step in the success of your affiliate marketing, whether it is paid or free.
Today we'll take a look at some of the best traffic sources for affiliate marketing that are capable of bringing a large audience to your website – ones that actually turn into real buyers. Read on!
Regarding the definition of traffic sources, the situation will be different when you play different roles in the affiliate marketing scheme.
If you are a Webmaster, a traffic source can be defined as the origin through which people found your site.
For example, you can see all the visits and sessions attributed to the different origins on Google Analytics.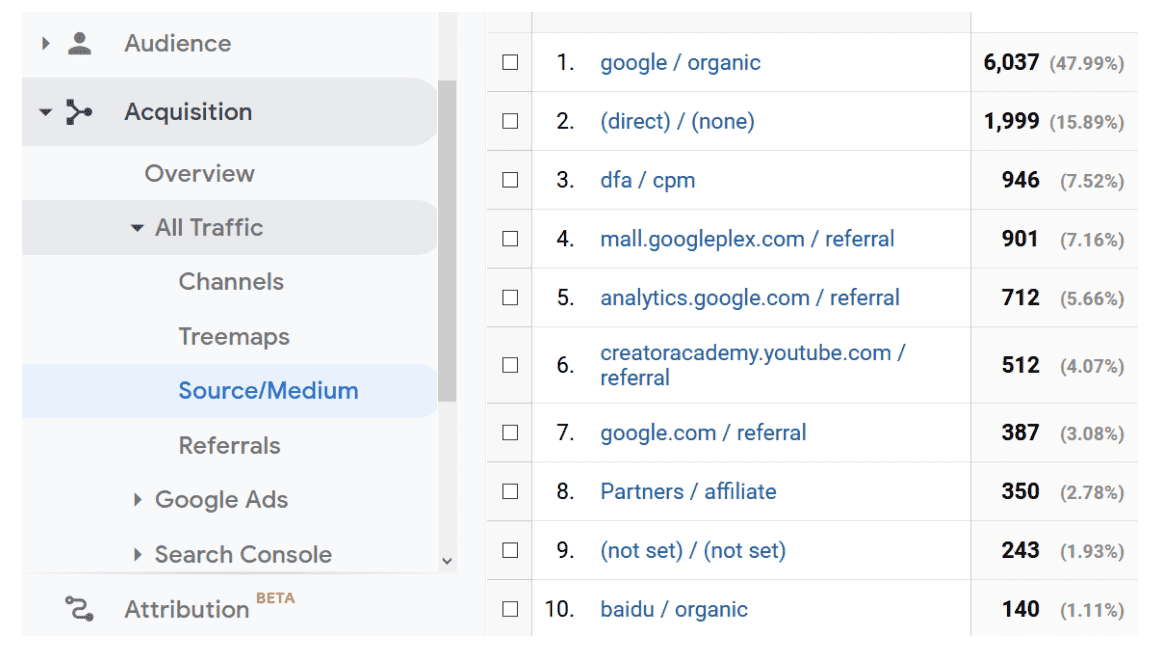 If you are a Media Buyer, then a traffic source means the place or platform where you can purchase traffic. It falls into the paid media category.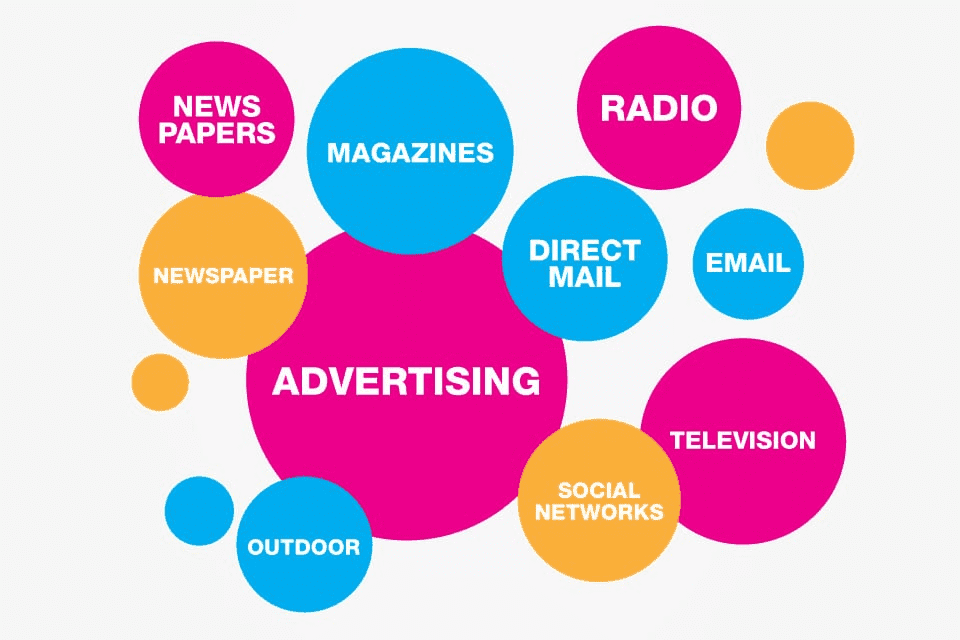 Once you understand what traffic sources are and which ones are the most profitable, you can optimize your affiliate marketing strategy to monetize as much of your traffic as possible.
While there are a variety of platforms for you to get traffic from, not every traffic source is suitable for your affiliate program.
Before picking a traffic source to start your affiliate marketing game, you have to tradeoff numerous aspects, such as:
Taking all of the above into account, we have summarized the best traffic sources for affiliate marketing, from both paid and free perspectives respectively.
Using paid traffic sources is the fastest way to increase the flow of potential customers, although it can sometimes be expensive.
Here I'd like to focus on the top 3 best paid traffic sources for affiliate marketing that have proven to be profitable and efficient.
Google AdWords, also known as Google Ads, is the largest online advertising platform in the world.
On this marketplace, companies bid on certain keywords to have their website ranked at the top of a search results page. It is a typical Pay Per Click(PPC) model.
In addition to keyword-based campaigns, AdWords now has many more sophisticated features, such as dynamic search ads. It will automatically customize your ads based on the content of your website, saving you a lot of time digging into keywords list.
AdWords also allow you to make bid adjustments based on device, geographic area or demographic group, and retarget people who have visited your website before.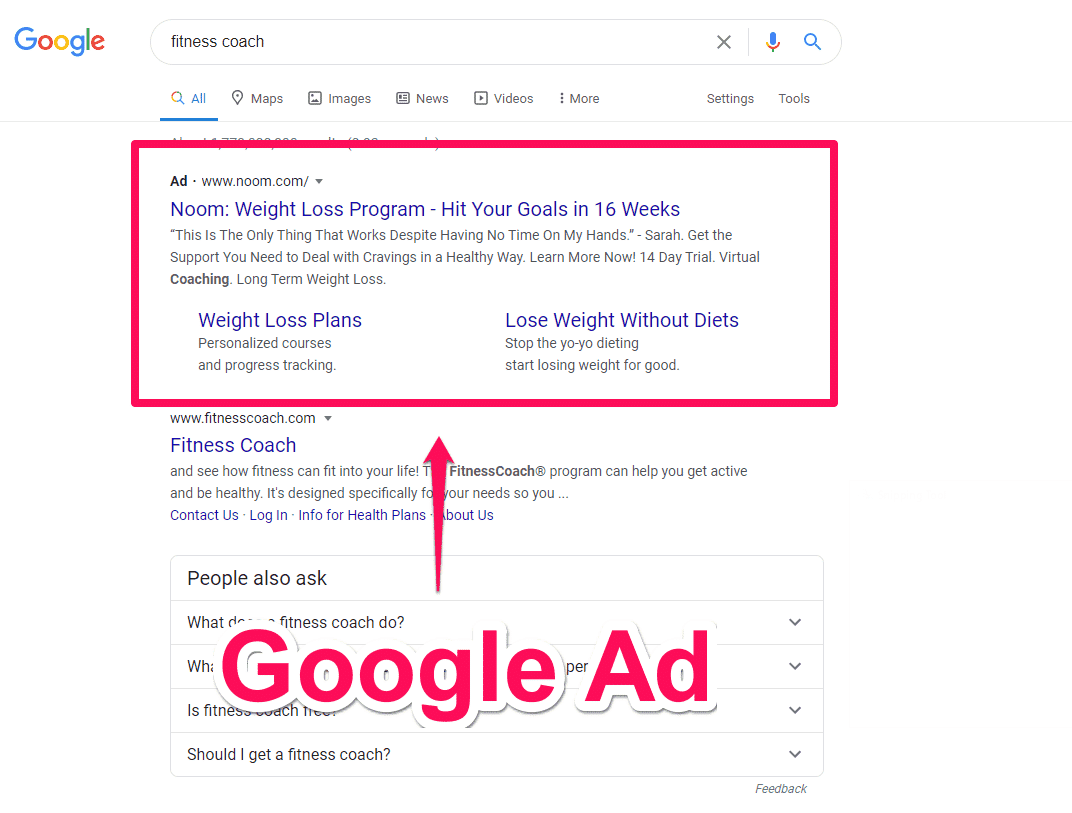 Adwords is easy to set up as long as you have a good landing page, a keyword-targeted ad copy and a proper budget. However, it can be highly competitive and expensive if not managed correctly.
Facebook advertising is a necessary way to connect with your audience on the world's largest social network.
One of the biggest advantages of Facebook advertising is the various advertising options.
You have access to different Facebook ad types and targeting options.
For example, you can choose Image ads, Video ads, Poll ads, Carousel ads, Slideshow ads, etc. While building custom audience, you are able to select your target location, age, gender, language, demographics, interests, and behaviors. Also, there are many ad placements for your to choose from.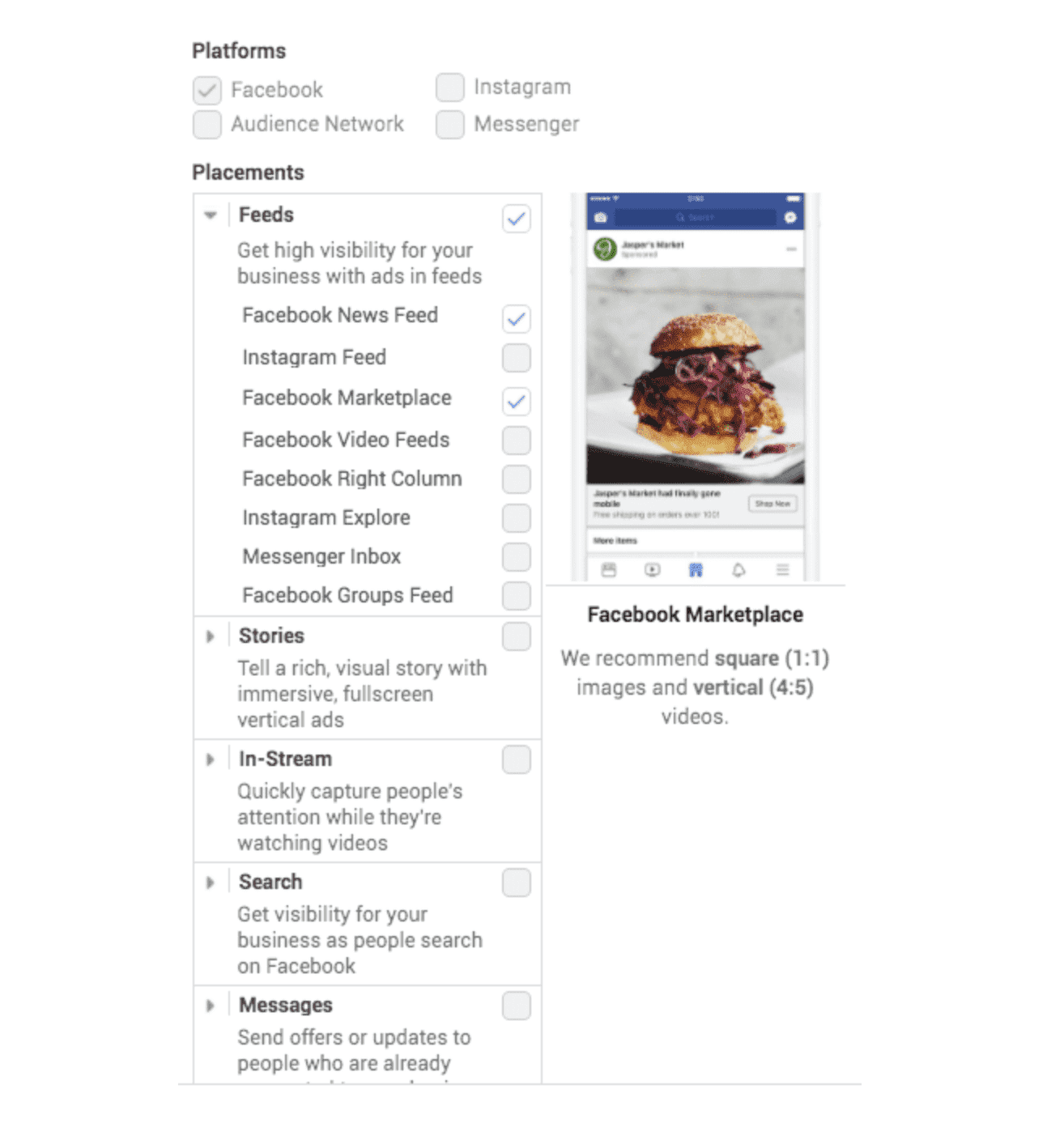 Facebook allows you to track affiliate conversions so you can know the performance of ads. This affiliate marketing traffic source could bring high ROI if done well.
Native advertising comes in the form of paid content blending into media sites or platforms. It can be an article, an infographic, a video, or anything.
To avoid offending the reader and ensure good user experience, the content of native advertising should be in line with the publication or site's consistent editorial style and tone.
For example, below is the in-feed type of native advertising from PayPal on Entrepreneur.com.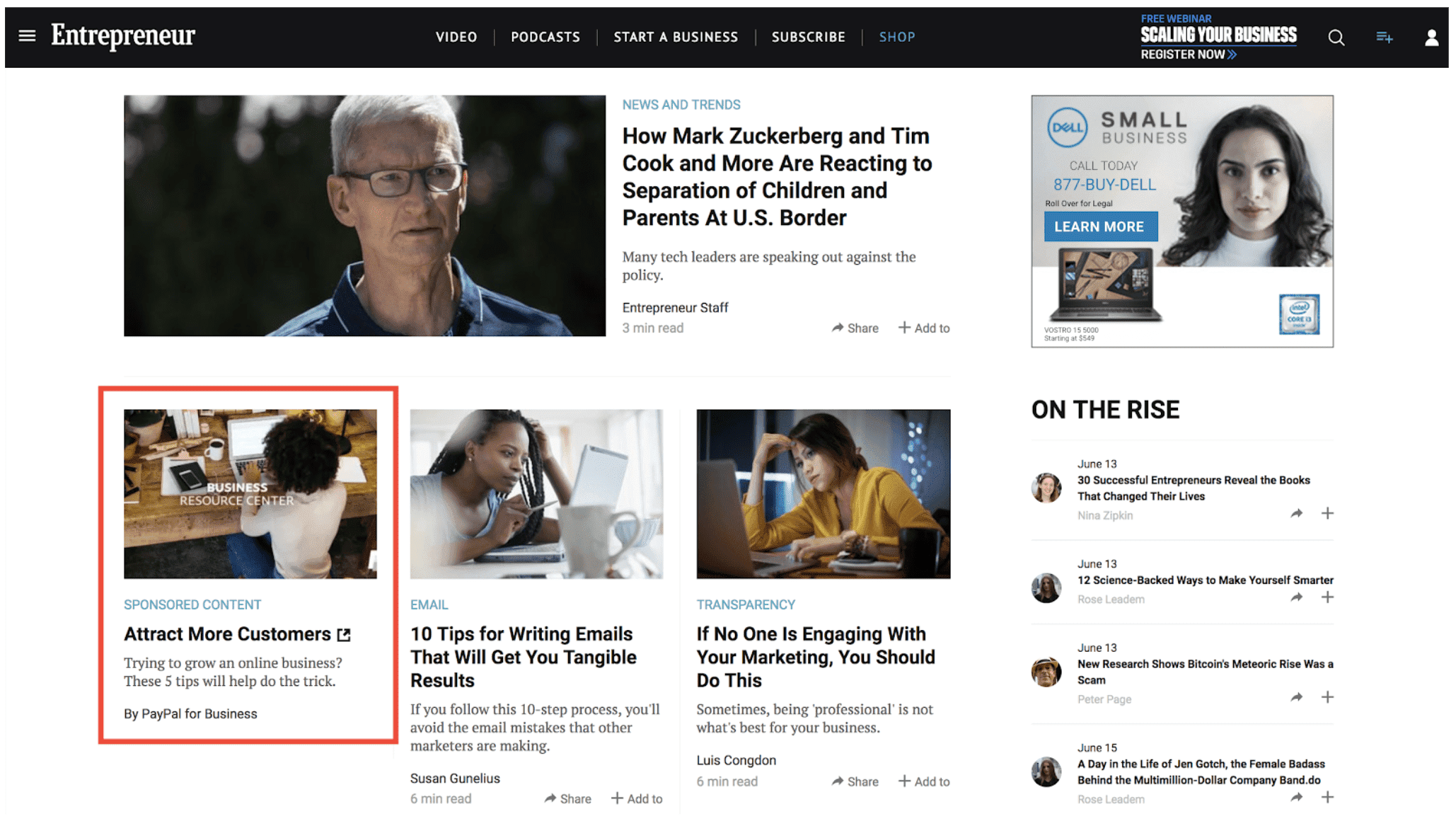 You could easily get started with native advertising by using Amplify of Outbrain, one of the biggest native ad networks.
A successful affiliate program doesn't have to cost a lot of money. Attracting a large audience can be done for free, as long as you are willing to invest a lot of time and effort.
Here we list some of the best free traffic sources for affiliate marketing.
When it comes to free traffic sources for affiliate marketing, search engine optimization is a must-have method. If you want to get huge organic traffic for your website, you have to harness the power of search engines.
Take the affiliate marketing giant BestReviews as an example. With its very SEO-focused strategy, the site boasts over 80% of its traffic coming from search.
It is this tremendous organic traffic that allows them to monetize their affiliate marketing efforts, by blending affiliate links into a cluster of CTAs on their review posts.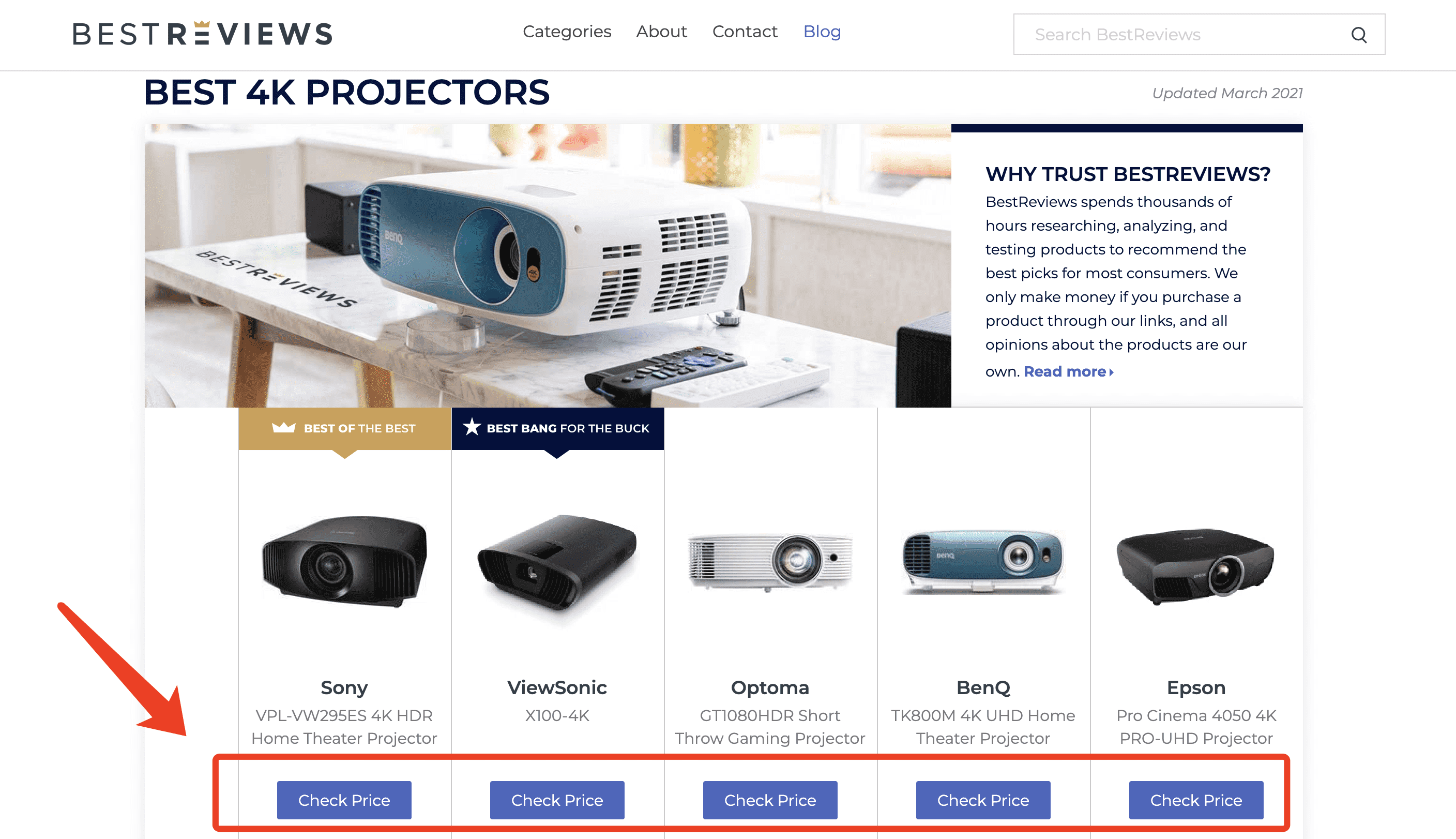 As long as you take marketing SEO seriously, you can turn the free traffic source into a mainstream of your affiliate earnings.
Social media is undoubtedly an essential marketplace where you have access to a huge audience without spending a lot of money.
Facebook, YouTube, Instagram, Twitter, LinkedIn, Pinterest, Tik Tok …… With these social media giants, you can reach virtually any targeting audience for your affiliate marketing campaigns.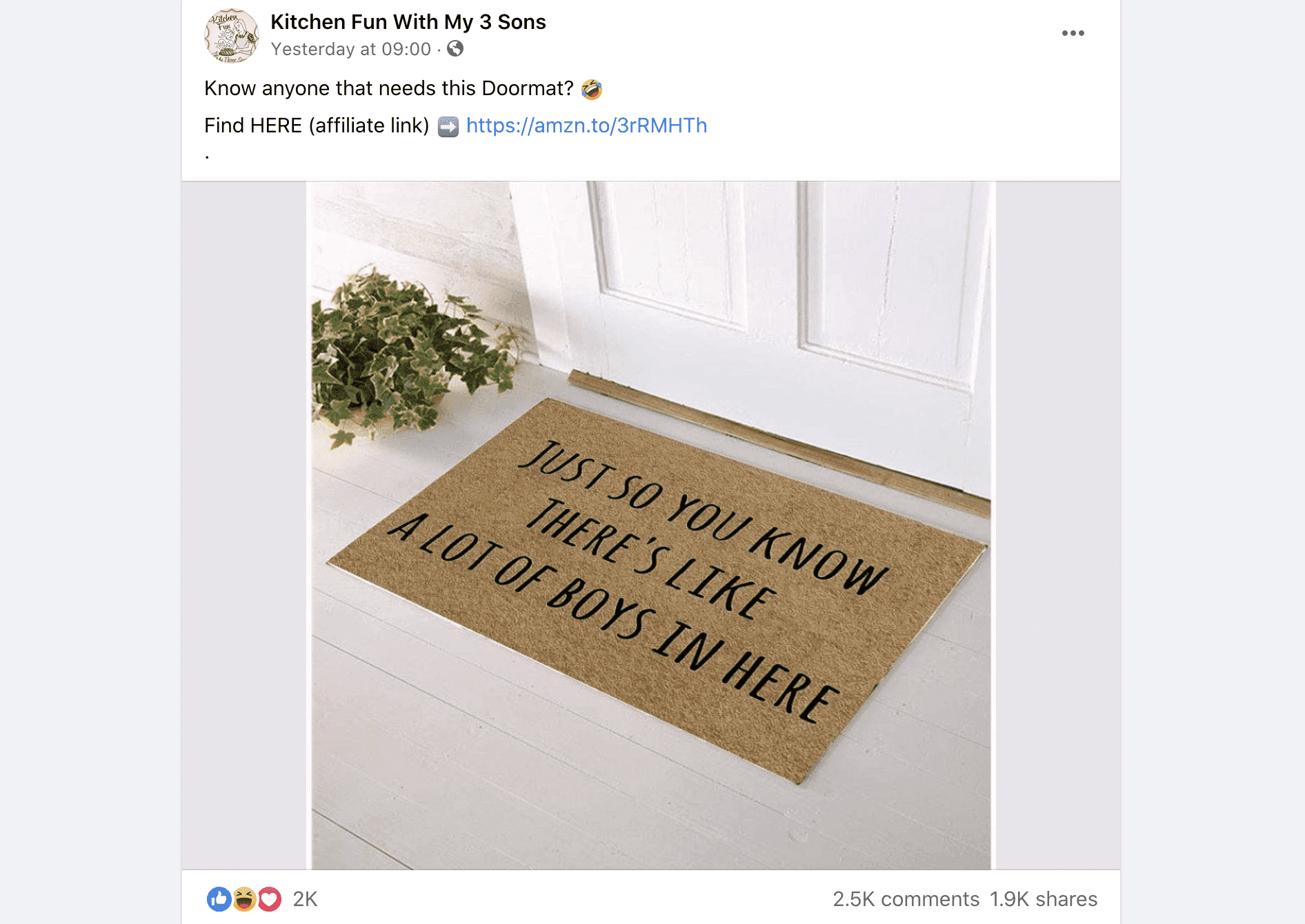 You have to consider which platform suit your affiliate programs the best, and then build a long-term relationship with people to better convert them to real customers.
Check out to get a complete guide for your social media affiliate marketing.
While some marketers might think email marketing is out of date, the fact is, affiliate email marketing is still highly effective, even surpassing social media.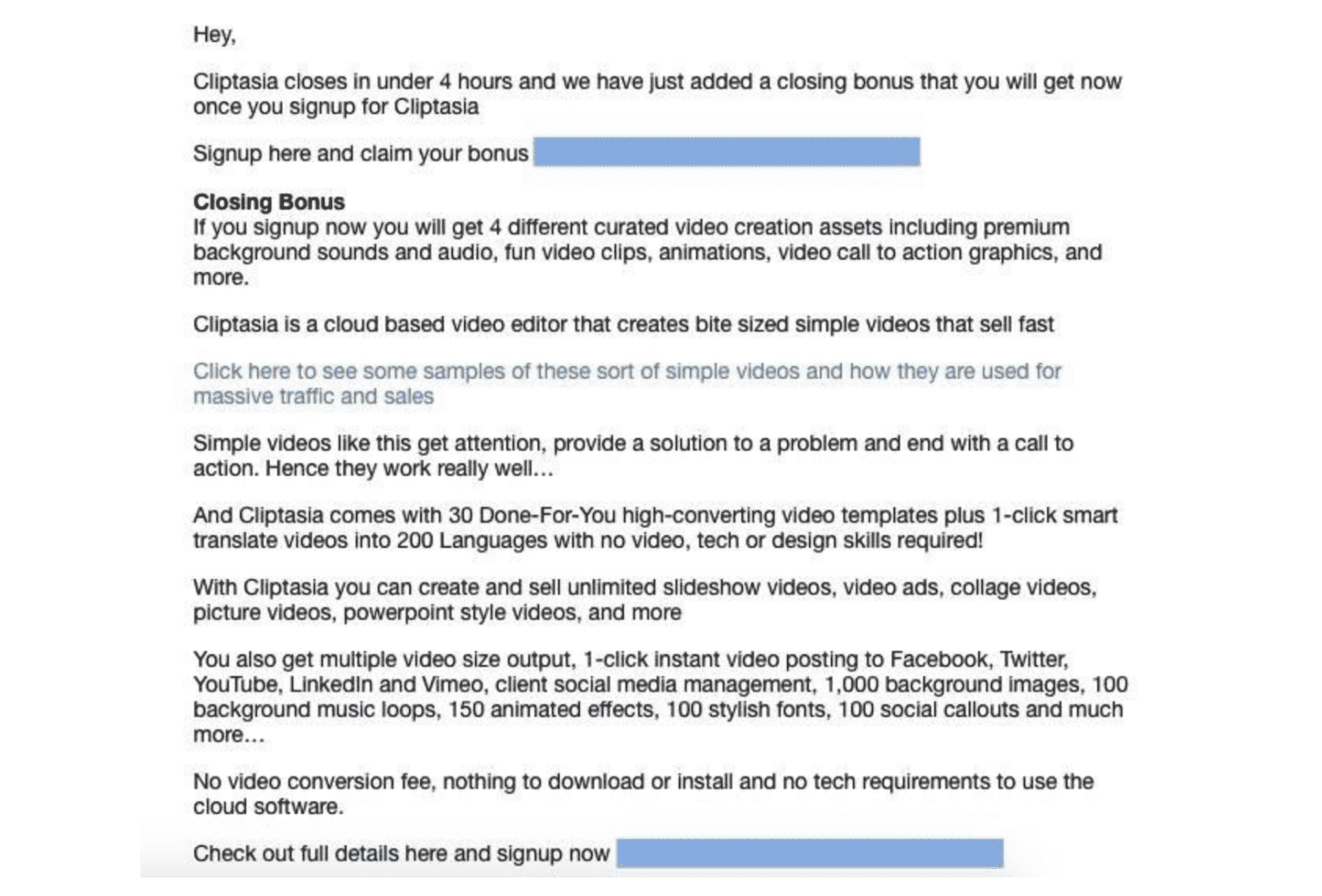 Since email subscribers are 15 times more likely to buy from affiliates than social media followers, building a highly engaged email list is the key to success.
Learn tips on building passive money from affiliate email marketing.
As we have said before, it is hard to say which are the best traffic source for affiliate marketing, as the performance of each channel varies from campaign to campaign.
What we have listed above are recognized as effective sources to gain massive traffic and potential customers.
No matter which traffic source you select for your affiliate marketing programs, there are some universal tips:
Obviously, a combination of paid advertising and other organic channels is probably the best way to deliver prospects down the funnel.
As long as you choose proper traffic sources and use a customer-oriented strategy, your traffic will begin to increase. 
Besides, if you are an affiliate network/ad network looking for advanced affiliate marketing software, or you are an affiliate marketer wanting to make more money, Offerslook's referral program is a good place to get started.