Have you heard about affiliate marketing before? Are you a player in the affiliate marketing world? Do you know companies that are looking for how to drive their affiliate business?
It doesn't matter whether you're an advertiser, an AD network, an agency, an affiliate, or not one of them at all.
As long as you know some of our target customers and successfully introduce them to offerslook, a generous commission will be ready for you.
Come to Offerslook referral program now!
Found in 2015, Offerslook is an all-in-one SaaS marketing platform that focuses on tracking, monitoring, analyzing and optimizing affiliate programs as well as helping create CPA networks.
With our best-in-class tools, stable system, and 24/7 support service, Offerslook is definitely one of the best solutions to build your own performance advertising network which can bring down high technology costs and increase efficiency.
Advertisers, digital marketing agencies and publishers who are searching for affiliate marketing solutions.
It is easy to get started with Offerslook referral program. Follow the simple steps below.
For new signup, it will take one working day to get your info checked. Once your account is approved, you will receive an email with all your login details. 
Once you're logged into Offerslook system, click on the upper right corner and find the "Refer a Friend" option below.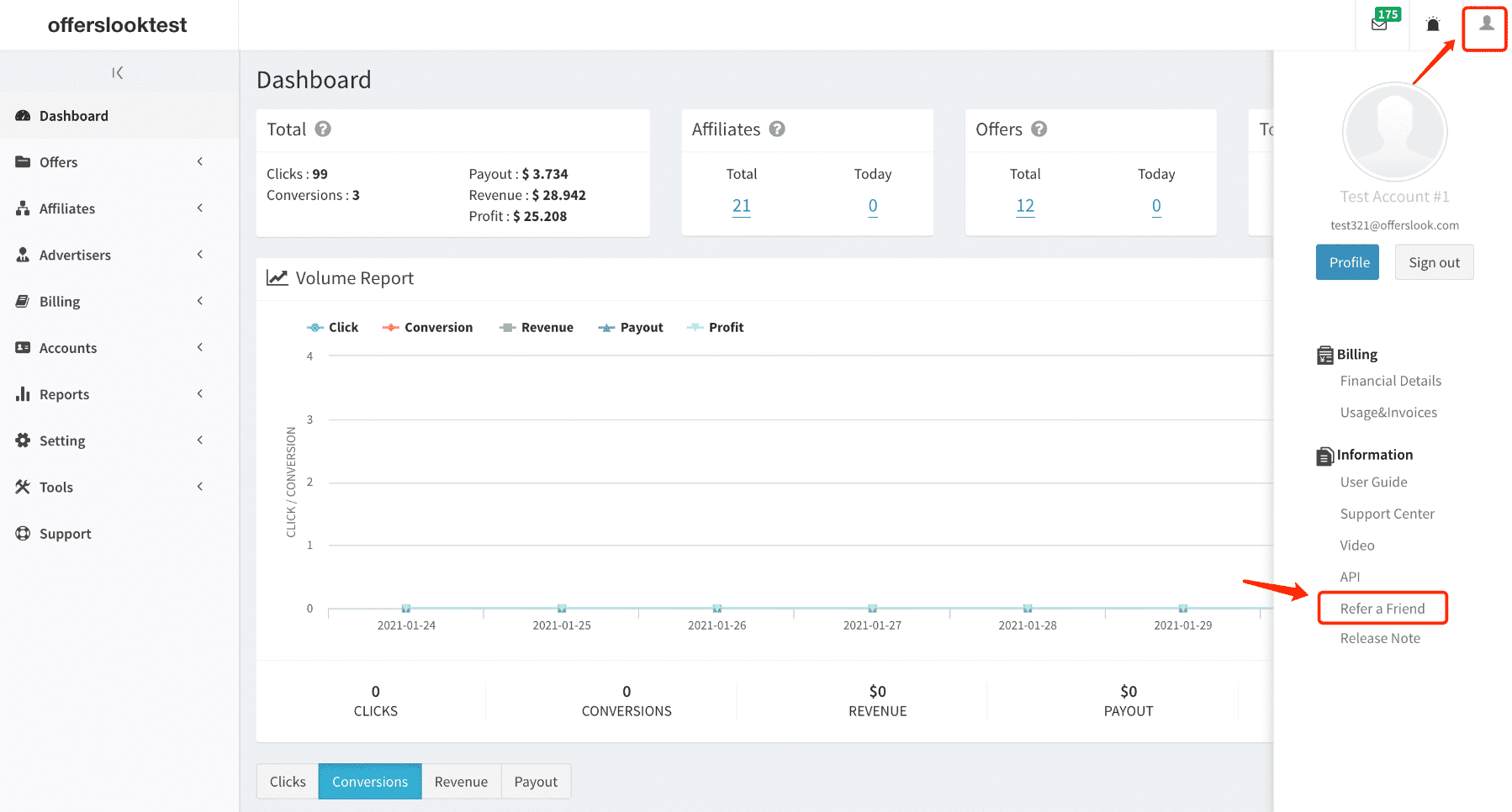 You can directly input your friends' email and click the "Send Invite" button, or you can share your unique link through Facebook/Twitter or any other channels.

On the refer page, you can see all your earnings.

Get Started Right Now! 
If you have any questions, please feel free to contact us.